By BEN LEDBETTER
ASHEVILLE, N.C. -- The city of Asheville started enforcing its updated noise ordinance on Wednesday, Sept. 15.
Asheville City Council approved the updated ordinance on July 27, 2021.
Before July's vote, it was last amended on Nov. 13, 2012.
During that time, Asheville has become a destination for tourists and those seeking to relocate. The city has grown. Data from the 2020 census has Asheville's population at 94,589, a nearly 13 percent increase from 2010 figures, according to an article in AVL Today. Figures for lodging sales from the Asheville Chamber of Commerce have increased from $21,909, 885 in June 2020, during earlier days of the pandemic, to $56,425,903 in June 2021.
According to a statement from the city, the objective of the updates was to prioritize and develop enforceable standards for noise generation.
It will be enforced by the development services department which held over 35 meetings for residents and business owners in 2019. The department gathered nearly 900 public comments and approximately 1500 online and paper surveys. The Asheville Police Department previously administered the noise ordinance.
"DSD staff have worked with many sectors of the community — including our music venues and residents associations — to come up with a noise ordinance proposal that is fair for our residents and our business community. It's taken a lot of conversation and a lot of consideration on all sides," said Asheville Development Services Director Ben Woody in a statement. "Excessive noise is a quality of life and health issue and the city is going to address it as equitably as possible."
A frequently asked questions document about the updated ordinance states the city had 1,785 noise complaints in 2020 with 45 percent of them happening between 10 p.m.-2 a.m. The majority of the complaints are on holiday weekends. Complaints are the highest downtown, certain apartment and public housing complexes and areas where residents live near businesses. The top sources of noise complaints are construction, residential neighbors and music overamplification. This can come from buskers, outdoor events and other venues. With Asheville's Development Services Department now enforcing the ordinance, there will also be an advisory board that will be providing additional oversight such as evaluating the law's effectiveness, recommending changes and developing objectives to reducing sound levels within the city.
The updated ordinance's daytime hours end at 10 p.m. except for Friday and Saturday when hours end at 11 p.m. This is when decibel limits are higher.
The 11 p.m. ending time for Friday and Saturday was something the Asheville Music Professionals wanted in the final version of the ordinance.
"The noise ordinance draft proposes nighttime hours at 10 p.m. every day of the week including weekends. While outdoor shows can sometimes be scheduled to end by 10 p.m. with precision, this is difficult for outdoor bars and dining establishments with patio areas," the group said in a statement on its website. "Because bars and restaurants take advantage of outdoor space on the weekends and often have lively crowds with ambient music and talking and laughter, volume being created by their guests, the nighttime limit could be a challenge to meet. Weekend nighttime hours should extend until 11 p.m. on Fridays and Saturdays in commercial zones."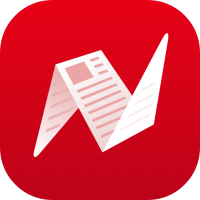 This is original content from NewsBreak's Creator Program. Join today to publish and share your own content.