By BEN LEDBETTER
GREENSBORO, N.C. --
N.C. A&T's football schedule will look different for the 2021 season.
That's because the Aggies will play its first season as members of the Big South Conference. The Aggies were previously members of the Mid-Eastern Athletic Conference.
"We have been looking carefully at our opportunities in athletics for five years and more intensively over the past year. We're pleased to have brought that process to fruition and excited to be ushering in a new alliance with the Big South," said Chancellor Harold L. Martin Sr. in a statement. "This move makes great sense for our student-athletes, for our fans and for our bottom line."
Big South Conference members in the Carolinas are High Point University, Campbell, Gardner-Webb, Winthrop, USC-Upstate, Presbyterian and Charleston Southern.
"The Big South Conference is thrilled to welcome North Carolina Agricultural and Technical State University as its 12th member," said Big South commissioner Kyle Kallander in a statement. "In its progressive approach to membership expansion, the Big South looks for institutions that will be value-added, and that will enhance its student-athletes opportunities and success."
Although this will be the first season for the Aggies in the Big South, the team has already started amassing honors. N.C. A&T was picked to finish third in the league behind Monmouth and Kennesaw State. The Aggies placed three players on the preseason all-conference team and those were senior running back Jah-Maine Martin, senior defensive end Jermaine McDaniel and junior linebacker Kyin Howard. Senior wide receiver Korey Banks was named to the honorable mention preseason all-conference team.
The Aggies start the season Saturday, Sept. 4 at Furman, play at Duke on Friday, Sept. 10 then the home opener against rival N.C. Central on Saturday, Sept. 25.
N.C. A&T coach Sam Washington said in a statement that he's eager to play for the first time in 623 days. The last game for N.C. A&T (9-3, 6-2 MEAC) was a 64-44 win in the Celebration Bowl on Dec. 21, 2019
"It's been a long time coming. I didn't quite realize it's been 620-plus days. That's a long time. That's a very long time, but we are where we are and we are excited to showcase our talents and get back out there, he said. "It's been a tough camp, but it's been a very good camp. I think we got a lot of things accomplished that we set out to do as far as fundamentals, technique and teaching effort. A lot of people don't believe in teaching effort – we do. I think we got quite a bit accomplished during spring camp."
Washington's Aggies will play a Furman (3-4) squad that played an all-Southern Conference schedule in the Spring of 2020.
"I know they're a good football team and they're in Greenville, S.C.," Washington said in a statement. "What I do admire about them is that they play hard. They're a very physical team. They don't mind getting toe-to-toe, nose-to-nose and firing off. They're going to run some triple (option) offensively which we don't see a lot of, but we're going to have to prepare for it. The rest of it is football 101."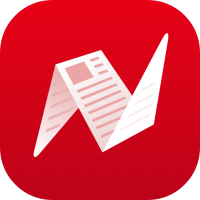 This is original content from NewsBreak's Creator Program. Join today to publish and share your own content.