By BEN LEDBETTER
CHARLOTTE -- Five years after House Bill 2, the Charlotte City Council voted unanimously to amend its nondiscrimination ordinance on Monday, Aug. 9.
The new ordinance includes protections for familial status, sexual orientation, gender identity, gender expression, veteran status, pregnancy and natural hairstyle, according to a statement from the city.
The nondiscrimination ordinance amendments apply to the city's policies governing public accommodations, passenger vehicles for hire and procurement. They will take effect on Oct. 1.
The Charlotte City Council also added protections for all new and existing protected classes. Those will start on Jan. 1, 2022 and will apply to all employers in the city.
Existing state and federal laws prohibit discrimination against protected classes by employers with 15 or more employees.
"Great work by the Charlotte City Council in unanimously, and in bipartisan fashion, adopting a non-discrimination ordinance that protects the LGBTQ community," said Democratic Senator Jeff Jackson in a statement, whose district includes Charlotte. " This was only possible due to the repeal of HB2, a destructive law that accomplished nothing."

According to Equality NC, Charlotte is now the 10th local government in North Carolina that has approved a similar ordinance. The Queen City joins Apex, Asheville, Buncombe County, Carrboro, Chapel Hill, Durham, Greensboro, Hillsborough and Orange County.
The new nondiscrimination ordinance comes five years after the North Carolina General Assembly passed the Public Facilities Privacy and Security Act, also known as House Bill 2. Former governor and Charlotte mayor Pat McCrory signed the bill into law in 2016. According to a fact sheet on the bill's repeal from current governor Roy Cooper's office, the law took away any of the state's LGBTQ protections. Local governments could not add them. When the bill was repealed, local governments could add the protections.
Equality NC Executive Director Kendra Johnson said a variety of local governments have been approving protections for their LGBTQ residents.
"The passage of these protections, which include provisions for natural hair, sexual orientation, and gender identity, indicate strong progress for racial and social justice," she said." Small towns, mid-sized cities, counties, and now the largest city in North Carolina have all taken steps to protect LGBTQ people and illustrate that NC is ready for these protections statewide.
North Carolina lost events such as the 2017 National Basketball Association All-Star game, which was pulled from Charlotte. Another example of the law's negative economic impact is when PayPal canceled plans to open a facility in Charlotte.
" Five years ago our local and state economy felt the awful impacts of anti-LGBTQ policy, and lawmakers saw that discrimination is simply bad for business," said Erin Barbee of the Carolinas LGBTQ+ Chamber of Commerce. "Now, with the strong support of business leaders from large and small employers alike, Charlotte's local nondiscrimination ordinance makes clear once and for all that our city is a welcoming place that is open to all."
The Mecklenburg County Republican Party said in a statement that it wanted protections for political affiliation and activity since it puts Republicans and conservatives at risk in today's political climate.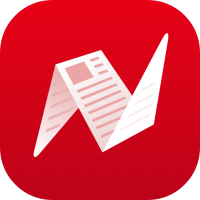 This is original content from NewsBreak's Creator Program. Join today to publish and share your own content.