As we raise our children to be amazing people to society, we warn them about the terrible things that could happen within the world and how there are good people and bad people. We also teach them how to identify if a person is good or bad.
Once our children get into their teens our advice may not be as important as it once was because they are focused on hanging out and having fun with their friends regardless of the situation.
There have been times when I was a teenager that I wish I would have listened to my parents because at the end of the day they were right and it would have saved me a lot of pain and heartache.
Regardless of the silly decisions that we make, our parents still love us unconditionally and still focus on our safety. Not too long ago Detroit mother April Hall has been trying her best to track her daughter's whereabouts.
Her daughter Amara has always been a good student but became frustrated once she had to be homeschooled due to her illness, she disappeared at the age of sixteen.
She fears that her daughter was taken by a sex trafficker, April Hall has notebooks of tracing her daughter from Trenton to Westland all the way to Detroit. One thing that she is worried about is her daughter going without her medications.
There is currently a reward to bring her daughter back home and April Hall is begging for people to speak up and bring her daughter back to safety.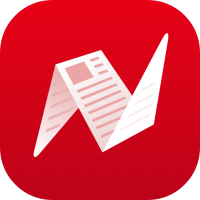 This is original content from NewsBreak's Creator Program. Join today to publish and share your own content.