The weather continues to surprise Michigan residents; it is either flooding, snow, or ridiculously hot. Over the past few weeks we have been having a rough summer and having a unique time dealing with house repairs due to the weather.
If you live in Macomb or Oakland county then you are well aware of how the weather took a turn for the worst. This was my first time witnessing a tornado happen, after bringing my dog in yesterday I noticed that the sky started to turn deep orange.
For some reason I didn't think anything of it but, as soon as the rain started it became windy and alarms started going off. I made sure to hold my dogs close and keep an I out on how the storm was progressing.
In certain parts of Macomb we had power, people in Oakland county were not as lucky. Residents in Oakland county experienced trees being knocked down, roof damage, and their garage doors being ripped off.
Michigan has not had a storm like this since 2014. For some reason I was expecting it to be like the movie Twister or how they prepared us for it in school. Being in the middle of a tornado is never a settling situation.
On the other hand, I wanted to provide some tips on how to stay safe during a tornado.
Tornado Tips:
Pay attention to weather reports
Educate yourself on the signs of a tornado
Sign up for your community's warning system
Stay away from windows, doors, and outside walls
Use your arms to protect your head and neck
If you can't stay home make plans to go to a public shelter
I hope that everyone is safe and did not experience too much damage.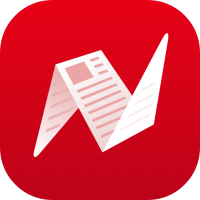 This is original content from NewsBreak's Creator Program. Join today to publish and share your own content.