Things may seem as if they are going back to normal but in reality we are still trying to survive through this pandemic. People were rushing to get back to doing what they used to do whether it was going out or going on vacation.
For those that are unaware the virus is still in full effect. Just recently the MDHHS announced for the people who attended the Faster Horses event, they will need to be tested for the Coronavirus because there were seventeen infected people that attended the event.
On the other hand, people who have gotten the vaccine can still get the vaccine but the symptoms would not be horrific. Michigan has done an amazing job at getting people to get vaccinated but it does not stop the virus from spreading since people can still catch the virus.
Testing sites are currently being set up for people that would like to be tested or for people who are starting to feel symptoms. For those who have never had the virus and are unaware of the symptoms I have listed them below.
Coronavirus Symptoms:
Headache
Congestion
Runny nose
Loss of smell
Loss of taste
Nausea or vomiting
Diarrhea
Cough
Fevers or chills
Muscle aches
Fatigue
Shortness of breath
As for events there should be a capacity limit until everything gets under control because people are still going to the hospital and getting sick from the virus. Everyone is aware that they are at risk anytime they come in contact with another person without their mask.
What would you suggest for people that would like to attend events?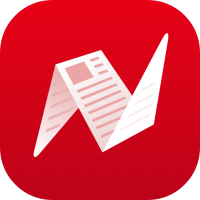 This is original content from NewsBreak's Creator Program. Join today to publish and share your own content.