House fires are always unexpected because we can turn everything off at the end of the night but there could be small issues that we are not aware of. Majority of house fires start when people are not home.
I have heard of many house fires started due to animals getting the counter, a candle being lit, or an electrical issue. It could be a number of things but it is always important to be able to get your family out safely without adding on additional problems.
This morning the Lucas family in Eastpointe, Michigan experienced a house fire. It was something unexpected because everything was fine before they went to the corner store which was up the street. Once they came back from the store their house was on fire, Ray Lucas's mom and niece were at the door but his twin daughters were still inside of the house.
Ray ran inside of the house to rescue his two twin daughters and he was able to get them out of the house but they are no longer able to live in the house. Both daughters are fine now but had to spend a short period in the ICU, one daughter suffered from smoke inhalation and second degree burns.
As for Ray he was temporarily blind and had a few burns on his arms. Ray is currently unable to work right now due to his recovery. It is a miracle that this family is safe and it is important that we support them anyway we can. There has been a Go Fund Me page set for the Lucas family.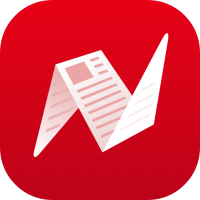 This is original content from NewsBreak's Creator Program. Join today to publish and share your own content.