Getting vaccinated has been one of the biggest debates over the past few months based on people's opinions on the side effects and if the vaccine is worth it. Some people were eager to see their family and friends which automatically made them want the vaccine because they wanted things to go back to normal.
On the other hand, people have still caught the virus after getting the vaccine. Most forget that even if you get the vaccine you still can catch the virus but, the symptoms will not be as bad. Now that the delta variant is out and getting people sick the vaccine has become in high demand.
In one township known as Van Buren Township they have decided to require the vaccine for all employees or they will get fired. I am not sure if that is legal but, that is what they are currently promoting.
The township has stated that this new rule will take effect August 16th, if the employees decide not to get the vaccine the township has not fully decided what will be the consequence or option after that.
The township's main goal is to keep everyone employed and in the office instead of having to work virtually. Some people may see this has a downfall if they are against getting the vaccine but, only time will tell.
People should be in control of their own bodies and health, we should not be forced to do something if we do not agree with it.
How do you feel about this decision?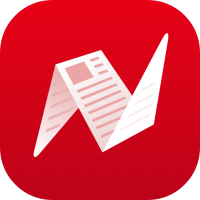 This is original content from NewsBreak's Creator Program. Join today to publish and share your own content.