Before we received our license we learned the rules of the road, learned how to switch lanes, and be aware of the people around us. There are still people who tend to think they own the road and don't have to abide by the rules of the road.
Not being aware of the people around you can lead to a terrible accident every time. Yesterday there was a tragic accident involving a motorcycle and jeep. The jeep turned in front of the motorcycle which resulted in the driver of the jeep killing the driver of the motorcycle.
The case is still under investigation because law enforcement is unaware how the jeep did not see the motorcycle even though it was five in the morning. This is why it is important to watch who is traveling on the road with you even if they are not wearing bright colors.
People may not realize how many motorcyclists we lose due to people not paying attention or thinking they're not that close to them. Below I have listed important things to follow while on the road with a motorcycle. I hope this will be beneficial and save more people who drive motorcycles.
How to share the road with motorcycles:
Remember motorcycles react faster than cars
Be extra cautious when passing
Always check your blind spots
Intersections are a danger zone
Stay in your lane
Night riding can be the most dangerous
Inform motorcyclists of your intention to turn
Always make sure there is enough space between you and the motorcycle
Pay attention to left turns
Lastly, make sure you are aware of your surroundings and as always send support to the family that lost a loved one to this accident.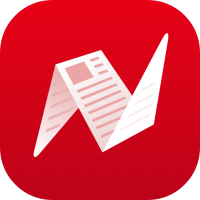 This is original content from NewsBreak's Creator Program. Join today to publish and share your own content.