Over the past few weeks we have seen the increase of rain and what it has done to our neighborhoods and households. For some locations in Michigan such as Wayne county, Macomb county, and parts of Oakland county are facing terrible flooding.
For the first time in years the state of Michigan needs additional help to get our homes back to normal. Last week, a city in Michigan had residents using kayaks to get around their neighborhood because the water was so high.
Today FEMA will be visiting the east side of Detroit to provide assistance and help with clean up because there are a ton of households that are struggling with flooded basements. People in Michigan are looking at thirty thousand dollars worth of damage to fix.
The state is working to get people aid from the federal government, as for FEMA they are stopping by to see how bad the damage is. FEMA is also offering loans and grants for situations like this. The loans and grants are sometimes in addition to what the insurance will cover.
Michigan residents are confused on how flooding can happen not once but twice, this has become the new normal but as a community we will see it through. As long as the community receives the assistance that they need, houses will be fixed.
The last thing Michigan residents need iis to have to focus on the cost of how they are going to repair their basement or the repairs for a tree falling on their home.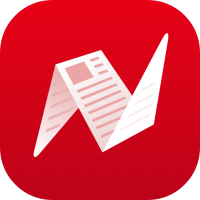 This is original content from NewsBreak's Creator Program. Join today to publish and share your own content.