Hearing that a loved one has passed is never a good thing, it's pretty much painful because you always try to determine ways that you could have helped or could have saved them depending on the situation.
As I have stated previously our women need to be protected whether it is by the community or by a loved one. There are a lot of abuse cases that develop every week and it either goes ignored or it is too late.
Just recently a woman was found dead from a gunshot wound in a Madison Heights motel, the person that murdered her was found and is currently being charged with homicide-open murder and possession of firearm.
The young woman that was found was only twenty-nine years of age, her life was taken away from her way too soon. Just before she was murdered police were called regarding a noise complaint. The police arrived a little too late, once they got there the victim was already dead.
The suspect is due to arrive in court on July 28th, this case is still under investigation regarding how and why everything happened and what sentencing the suspect will receive.
When women or men need help as a community we have to learn how to listen and understand where they are coming from because we never know what they are going through. We always have a chance to save someone from an awful situation.
How would you handle a situation like this? Please show support and provide prayers for the family.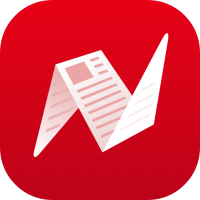 This is original content from NewsBreak's Creator Program. Join today to publish and share your own content.