There have been tons of rumors regarding James Craig being interested in running for governor but nothing was ever announced or set in stone. Now, he has decided that he wants to address the rumors that have been swirling around.
For those that are unaware who James Craig is, he is now a retired Detroit Police Chief who has always wanted better for the city of Detroit. James Craig is a republican who is pushing to lead from the front, solve problems because that's what Michigan needs.
Before he made the announcement of running for governor, an exploratory committee had been formed to start raising funds for a gubernatorial run. Once James Craig announced to Tucker Carlson that he wanted to become governor, he let people know the reason why.
His reasons focused on everything that happened last summer with George Floyd and how he felt a need to make a bigger change in the state of Michigan. If you have not noticed there have been tons of murders in the city of Detroit within weeks of each other.
James wants to focus on how we can get the community back to being safe for our kids, friends, and family. Things have gotten out of control in the recent months and Detroit residents no longer feel safe within their neighborhood.
The former Detroit chief also spoke about how the pandemic hurt tons of small businesses within Michigan. He wants to be able to help solve the unemployment rate in Michigan and bring the economy back.
How do you feel about this announcement?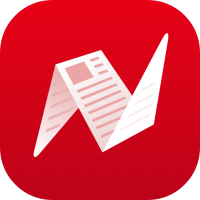 This is original content from NewsBreak's Creator Program. Join today to publish and share your own content.