As a business owner many start their business to accomplish a goal or to help people within their community. A business owner never expects to face discrimination challenges within their own city because your community knows you and you have built a connection.
In reality it can be rather hard getting your foot in the door and getting people to trust what you are selling or providing. With every challenge comes a strong reward and a ton of clientele waiting to receive your services.
Just recently a Hamtramck spa owner stated that she is being discriminated against in her own city. She is currently being pressured to shut down her business because she does not have zoning clearance but, the owner believes the real reason is because of the color of her skin.
She has decided to make a plan to appeal and protest at the Hamtramck city hall next Tuesday. This can be beneficial for both parties to be open to a new experience and this will show people how to come together regardless of their race.
Discrimination has been around for many years and people have found different ways to handle it, some ways have been positive and others have been negative. It is great to see that this business owner is fighting for her business.
Being an example for other business owners is always a great way to go and get your business noticed.
How would you handle a situation like this if you were in her place?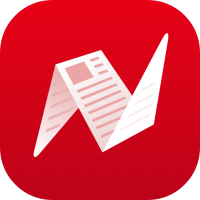 This is original content from NewsBreak's Creator Program. Join today to publish and share your own content.