Some people are not confident in being a parent so they try to get additional help, when I say additional help it could be creating a support system or giving the child away for adoption. One of the many things people are not educated on is adoption.

Adoption is always a beautiful choice if the parent is not ready to take on those responsibilities. Just recently a newborn baby boy was found outside of a Detroit clinic, someone heard the baby crying and called the police for help.
The officers were able to purchase diapers for the baby while trying to locate the mother. Child Protective Services were able to place the baby with a family member while they are still searching for the mother.
It is great to know that the baby was able to be placed with family and be taken care of, there are a lot of unknown facts about adoption. There are also many reasons why people leave their babies outside of hospitals, I am not saying it's right but it does happen.
I wanted to provide a few tips on how someone can start the adoption process.
Adoption Process:
Determine if adoption is right for you
Create your adoption plan because, you are in charge of the adoption process
Choose your adoptive family
Get to know the adoptive family that you have chosen
Give birth and complete the legal steps to complete the adoption process
There is never a reason to shame someone on the choices that they choose because, we never know their life story.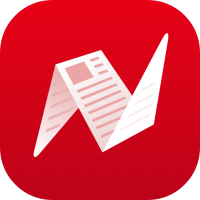 This is original content from NewsBreak's Creator Program. Join today to publish and share your own content.