Anytime I hear anything about a high speed chase my mind goes straight to OJ's high speed chase but every situation is different. Whenever you commit a crime or think you're going to get away with something nine times out of ten you will get caught.
The moment you get caught you will have more charges against you since you decided to run. Earlier today two suspects decided to steal a charger in Detroit, state troopers were able to spot the two suspects and tried to get them to stop.
Once the state trooper realized that the two suspects were not going to pull over, it turned into a high speed chase. The speed chase led all the way to I-75 to Southgate, the driver would have kept going but they ran out of gas.
I'm pretty sure you guys know what happened after the car stopped, the two suspects were arrested and most likely will be charged for stealing a car.
When people put themselves in situations like this, it is never thought out and if it is thought out things don't go as planned.
Now that the car has been retrieved the two suspects probably feel like the high speed chase and stealing the vehicle was not worth all the trouble that they caused. Moral of the story is don't steal and always make sure your car has gas.
The names of the suspects have not been released and information regarding a court date or charges has not been released either.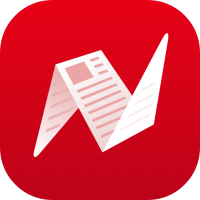 This is original content from NewsBreak's Creator Program. Join today to publish and share your own content.