Everyone has been so focused on the pandemic that they have not paid too much attention to mosquitos or other insects for that matter. Now, that the pandemic is over and the weather is heating up, people are starting to bring their focus back to mosquitos.
Just recently an invasive Asian tiger mosquito was identified in Michigan. The last time this mosquito was seen was in 2017. For those that are unaware the Asian tiger mosquito can spread the Zika virus.
There have not been any illnesses announced but, this mosquito can live in climates that are tropical or temperate. Since this mosquito has been seen the Michigan Department of Health and Human Services has partnered with different counties to keep an eye out for any spread that may occur.
Since this has been announced, I thought it would be beneficial to provide different examples of how you can protect yourself from mosquitoes.
I have listed a few examples below:
Remember to dump out in standing water near your home.
Make sure you have mosquito repellent on hand or near you.
Stay indoors during dusk and dawn.
Wear long sleeve shirts and pants when you are outside when the sun goes down.
Make sure to have fitted screens on all doors and windows.
Try peppermint oil, catnip oil, or lemongrass oil.
Try eating grapefruit, beans, or tomatoes.
There are more ways to protect yourself from mosquitoes but, those are just a few to start with as summer heads our way.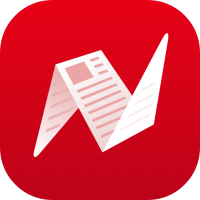 This is original content from NewsBreak's Creator Program. Join today to publish and share your own content.