It is summertime and we deserve to have fun after surviving a pandemic and online school. It is top priority for our kids to have a great time and enjoy the warm weather before the school year starts back up.
Some of our children, especially if they are teenagers, like to do different activities that may consist of jet skiing, being on a boat, fishing, tubing, or even going in a hot air balloon. It all depends on what they are looking to experience.
The safety of our children is also a priority even if they know how to swim, it is still important to follow protocol while you are on a boat. Just recently a White Lake resident Aubrey Perhase was admitted to the ICU after a tubing accident.
The accident happened after the driver of the boat made a quick turn to avoid hitting another boat which led Aubrey to getting in a tubing accident, where slammed into a pontoon boat. The accident left Aubrey with half of her kidney, five broken ribs, broken collar bone and two collapsed lungs.
After the accident happened Aubrey knew she was not okay and she was rushed to the hospital for immediate attention. Since the accident Aubrey has made a major recovery, Aubrey is happy to be alive and thankful for walking away with the injuries she had because it could have been worse.
With that being said boat safety is key when you are out on the water. It is also important to pay attention to your surroundings while you have people on the boat with you.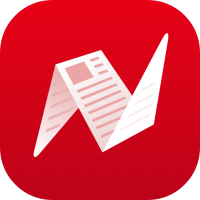 This is original content from NewsBreak's Creator Program. Join today to publish and share your own content.