Harming someone let alone taking their life is never the best option, it doesn't matter if you are mad at them if they have done something to upset you. The first option should always be to communicate and try to find a common ground.
We're human people are not going to agree on everything but, when you can agree to disagree that solves a lot of problems. On the other hand, there are people who like to take it to the extreme and do things that they will regret later on in the future.
Over the weekend a man was pronounced dead due to a gunshot wound, after the man was shot the suspect contacted the police and let them know that he will wait until the police get to the victims home.
The suspect intentionally drove to the victims home and both men proceeded to get into an argument which led to the suspect shooting the victim. The suspect is now in custody but there is no information regarding his hearing.
There is no update regarding what the two men were arguing about or how the situation escalated. It's clear that the suspect knows that he was wrong or else he would not have waited until the police got to the same.
Like I previously stated, harming someone or wishing bad upon them is never the right decision. Also, if the suspect knew that the situation could escalate to that level he should have stayed home.
How would you have handled a situation like this?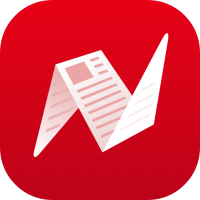 This is original content from NewsBreak's Creator Program. Join today to publish and share your own content.