During the pandemic, everyone was trying to figure out the best way to keep a consistent income whether you were a small business owner, an employee of a corporation, or even a large corporation you were trying to figure out how to stay afloat.
Some people created their own business, decided to get a second job, or some people just decided to adjust their budget. It all depends on the mindset that you had during that time.
Since the vaccine has hit the scene, people have been going back and forth about whether they should get the vaccine or whether they should just try their best to stay healthy. Not too long ago Ohio head came out with the vaccine lottery, it was only in due time that Michigan would announce their vaccine lottery.
The governor I made this announcement On July 1st, 2021. Since the announcement people have been wondering if they qualify for the lottery, Keep in mind Michigan residents have to be 18 or older to qualify for the lottery.
You are eligible for the vaccine if you have had the vaccine since last December. For this lottery there are two separate drawings, one for 1 million and one for 2 million. In addition to the drawings are also daily prizes that people will receive.
This is a great way to keep people encouraged and wanting to take the next scene but, at the end of the day people are going to do what's right for their body and their health.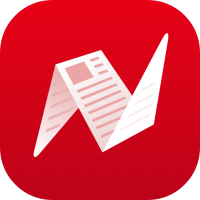 This is original content from NewsBreak's Creator Program. Join today to publish and share your own content.