When it comes to finding parking Michigan is not the worst place to live, I am aware that places like New York City or Atlanta Georgia, or Florida may have difficulty finding parking spaces. In Michigan we still have our issues when it comes to parking; it just depends on the city.
For example, if you are traveling to downtown Detroit you have a hard time finding parking because depending on the day everyone is downtown or everyone is at work. over the recent years, they have tried to find a solution To make parking easier such as creating an app where you are able to pay for your parking through the app.
They have also created an app where it tells you how much time you have left at that parking spot and if you want to add more money you can. Now I'm not saying that these apps are not helpful but there is always a way to progress.
Since the world is opening back up and everyone is going to start going out and enjoying the weather, Royal Oak decided it was time to create a new meter system to make your life easier. The new meter is still an app which is beneficial but within this app, you have the option to pay at the meter, and then if your time runs out you can pay the remaining fee once you're done.
Another great feature of this new meter app is that it also tells you what parking spaces are available. This would have to be one of my favorite features because there have been a lot of times where I am driving around Detroit or Royal Oak and I can't find a parking spot. This feature will be beneficial for everyone.
The only downfall is that this new meter app will not be available to Michigan residents until fall. The city will make sure that everyone is prepared to use the new meter before it hits Royal Oak.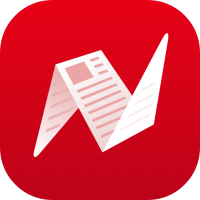 This is original content from NewsBreak's Creator Program. Join today to publish and share your own content.