Over the past few years, Detroit has become a place where we have to look over our shoulders. Detroit has become a place where our kids can no longer play outside and have fun. Our children, friends, and family have to worry about if someone is going to harm them.
Even over the more recent weeks, it has been dangerous. For example, during Father's Day weekend there were over six shootings, some people did not get harmed and others lost their lives.
So there had to be something done to make Detroit feel like home again for our friends, our families, and our children. Today Detroit received amazing news, Chief James White and members of the Detroit Police Department announced that they will be having a two-day program to reduce gun violence.
This is great news for Detroit residents and the people that have suffered a recent loss for example the 12-year-old boy that lost his life due to a shooting or the couple that just recently got engaged.
It was announced during the first day of the program that twenty arrests were made. Chief James White has made it very clear that his goal is to get all of the felons off of the streets and create a safer community for Detroit
To create a safer environment it will take more than just police, it will also take the community coming together and making sure that the streets are safe and will stay safe. Now, this is possible but it will take teamwork, communication, and loyalty.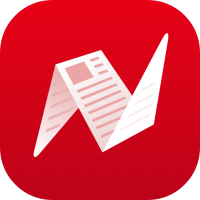 This is original content from NewsBreak's Creator Program. Join today to publish and share your own content.