Everything that people do behind closed doors will eventually be exposed, especially if it is something bad.
For example, a resident of Allen Park by the name of Anthony John-Hamernik Girard who is a registered sex offender was recently charged with criminal sexual conduct and trying to encourage young girls to send inappropriate pictures.
Anthony Girard was charged after federal agents and the Ohio police department did a detailed investigation on Anthony Girard.
In an article from Fox 2 News called "Convicted sex offender charged with trying to entice young girls on Instagram to send nudes" by Fox 2 Staff elaborated on how Anthony Girard was caught.
Fox 2 News stated "The detective was undercover as a 15-year-old girl and was chatting with someone who said he was a 30-year-old man from Toledo. The two chatted on Omegle before the man asked to move the conversation to Instagram.
The man gave the detective his Instagram name, Youngmuny1234, and the two chatted there where he asked if she was a virgin and wanted a photo. The detective sent a picture that was age-regressed and appeared to be a minor girl."
After ending the conversation a warrant was granted to receive information from Anthony's Instagram page.
Which led the police to his home location, the police arrested him at his home and let him know after searching the home everything in the picture matches everything in the home. While he was being arrested his wife confirmed that the crutches were hers.
He is currently being charged with coercion and enticement. There have not been any updates regarding court.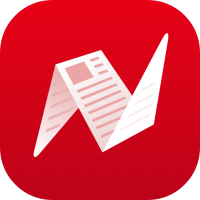 This is original content from NewsBreak's Creator Program. Join today to publish and share your own content.