When have started to live in a world where fraud is becoming the new norm because people want something for nothing.
People can steal your identity without you even knowing or they will wait until you leave to go to work. The increase of fraudulent activity has gone up based on the new ways people have identified how to obtain people's information.
It is becoming harder to protect our information, the people committing the fraud are even taking our information from our mail.
Just recently, two people were arrested for being a part of an organized crime ring that commits different fraudulent activity, police are still on the lookout for the other six suspects.
In an article from Fox 2 News called "Over 800 fall victim to massive mail fraud ring in Oakland County, 8 people linked" by Jessica Dunpack and Fox 2 Staff elaborated on how everything transpired.
Jessica Dunpack and Fox 2 Staff stated "The organized mail theft ring wasn't just after your birthday card from grandma with a crisp Alexander Hamilton inside it.
"I'm sure if they came across it they'd take it but, no, they're after information. They are mining information they can use themselves for identity theft and fraud," Schwab said.
One neighborhood in Franklin was hit the hardest where one homeowner had $14,000 worth of checks stolen and cashed.
The mailbox and subsequent identity theft was so rampant, a task force was created and led by the U.S. Postal Inspection Service."
There are several ways that you can protect yourself from mail or identity theft but, the key factor is to be aware of your surroundings.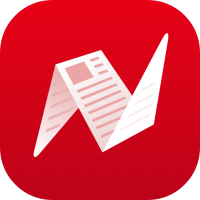 This is original content from NewsBreak's Creator Program. Join today to publish and share your own content.