Photo by Enoabasi Nta
I think sometimes close to the first week of December 2020, I was browsing on Twitter and minding my business when I stumbled on a viral video that blew my mind away. It was a video of young high school kids who were put on the spot and told to mention 5 countries they knew of outside of the United States of America. I kid you not when I say that out of the 15 kids that were brought t the light, 11 of them called out Africa with so much confidence. It took me back to the time when people would call China the continent when China in fact was one country and part of the countries that made up Asia.
It is kind of troubling and weird when mistakes like that are made but not treated as so much of a big deal because as coming from one of those countries that are so often categorized as just Africa, it feels like my roots are being erased. Also, there is the fact that said countries most likely fought for their independence in an attempt to be acknowledged as their own entity.
In today's post, I will be doing something of the fun educative means to shed more light on the African continent. I will be talking about the Western part of the continent and what each country is most famous for.
Before that, however, I will give a brief background on the continent as a whole.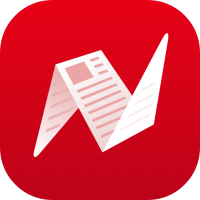 Africa is a pretty big continent, and it is literally the second largest continent in the world, and it is made up of 54 countries with thousands of cultures, tribes, and ethnic groups. 5 geographical areas make up the continent, and these 5 usually have the most in common due to being in close proximity so there will be similarities in language, belief and culture. These 5 are the;
· North – made up of 7 countries
· Southern – made up of 10 countries
· East – made up of 14 countries
· West – made up of 17 countries
· Central – made up of 9 countries
Within these countries there are close to 2000 if not more languages spoken minus the English language, with
West Africa is where this human comes from. It's a part of my identity and I want to share its beautiful () with you.
Republic of Benin aka Benin
Porto Novo is its capital although most of their governments dealing are based in Cotonou. It is a beautiful country a few hours from Lagos, Nigeria. It is most popular for their practice and belief in Vodoun although majority of her citizens are Catholic and Islamic. Benin is a francophone nation which means they are a French speaking country but they have other indigenous local lnguages depending on the part of the country you go to.
Benin belongs to the ECOWAS and the African Union. They are very popular in the West as a major used car dealership and they have a huge depot based in Cotonou not up to an hour away from the Seme/ Badagry border.
Benin also has very popular private universities that are decent and do not cost an arm and a leg for international students and so another part of their tourism is via education.
I hope you enjoyed today's post, watch for part 2 next week!