Photo by Caroline Selfors on Unsplash
Growing up, I remember spending most of my holiday beginnings and endings at the airport. I pride myself with being well travelled. I schooled in a different state in the West of my country and stayed in another down South and thanks to this, I was known by the airline officials either by face or by name because of how frequently I travelled.
I grew up in Calabar, Cross River State in Nigeria and the famous airlines growing up were ADC airlines, Arik Air and Virgin Atlantic.
I have gone round most of the famous Nigerian airlines from ADC to Arik to Air Peace to Overland in my years of wakabout and I have experienced quite a number of things with them.
Fast forward to present day 2021, I still travel often. I mean, in the past 3 weeks, I have been on 3 different flights, that is saying something right?
And because of this, I have first experience in a whole lot of travel drama. From emergency landings, to missing luggage, to destroyed luggage, to 'what luggage did you check in?' If you can name it, I most likely know about it and I most likely have experienced it as well.
I have had my luggage misplaced by different airlines a couple of times but luckily, they always found their way back to me. Still, I have panicked and gone through the missing luggage protocol while waiting for it to finally be returned because one can never be too sure. Especially when flying with local airlines. And most recently, I had my box broken due to handling on a flight from Paris, France to Abuja, Nigeria. It was not pleasant, but I handled it like the champ I am and got a refund on the cost of the box.
I will be sharing some tips that have over time proved to be useful when my bags do a disappearing act.
Report your bag lost immediately.
If after waiting for all of the loaded luggage to be brought out from the plane on the conveyor belt at the arrivals terminal and yours is nowhere in sight, find your way to the airlines office or help desk. Inform the officials of the situation and ensure you get a name and number of the highest-ranking officer for follow up and accountability. Also, drop your contact information so they can reach you if need be.
You will be asked to describe what it looks like and itemize the contents of the box. That way, the airport staff know what to be on the lookout for. And it also gives an idea of how much they have to budget for. I have taken up the habit of taking a photo of my luggage as it is being loaded up prior to departure to act as a visual aid for the officials in the case of missing luggage.
Leave the airport to your accommodation.
You honestly do not want to waste time waiting in the airport because the chances that the airline officials will find your property is slim especially if they cannot confirm it was on another flight. If, however, you want to wait it out, be my guest. You may be required to come back a number of times (as discussed with the officials) to check each time some boxes are found.
Make copies of your luggage tags/ claim tickets.
You know those things they stick behind your boarding pass that are torn off the bag tags? Yes, make copies as proof. You can also just take clear photos of it. This will allow you to keep track remotely if the flight you went with offers that sort of service.
Do not let yourself be pushed over.
Some airline officials might want to intimidate you, especially if you are a minor, into letting things slide. But you should stand your ground and stay unwavering.
Know your rights.
Do not be afraid to exercise them and speak up for yourself. If you are not sure what they are, quickly do a search online and check the airlines website.
Be polite always.
To a fault. Keep a level head and speak clearly, firmly but always stay polite. Doing this leaves a good impression and can make the process swifter and work to your benefit. It is not the easiest I know seeing as you are tired and just want to leave the airport with all the things you came in with but remember to take deep breaths and stay calm.
Be patient.
Some airlines have a waiting period after which you are entitled to reimbursements. Being all up in their business will not make the process faster except you have access to some privileges you can make use of.
Do not be uncomfortable to ask for a refund or voucher.
Once you have established that the bag is actually missing, you can ask for a refund or payment from the airline in any form. This is usually negotiated by you and an airline employee. If you can itemise all of the things packed and put a price to them, the airline might be able to pay for this depending on the airline. Some airlines also have the option of purchsing insurance when purchasing your ticket for the instance of lost luggage and damages which puts them in a sort of contract that makes them completely responsible for any issues that may arise during the duration of the flight until all your properties and personal effects are handed over to you.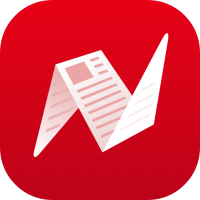 Pro tip: To be on the safe side, I make sure I take pictures of my boxes especially when it is time to identify them just before boarding, that way, it is easy to describe what it looks like if it goes missing. Also, remove all prior tags from the boxes/ bags to avoid mix up of information. And last but not least, avoid putting important documents and devices in checked in luggage to avoid stories that touch.
With these tips, I wish you the very best and hope you can either get your luggage eventually or get adequate reimbursement for them.
Till next time, stay sharp!