Nashville has long been famous for its country music scene but there is so much more to this vibrant, bustling Tennessee city these days that make it an easy place to sepnd 48 hours in. Music City is having quite a modern renaissance when it comes to food, drink and culture. It is fast gaining a reputation as a place you come for craft cocktails and foodie restaurants as much as the Broadway Honky Tonks.
So while country music is definitely alive and kicking across the city -- I was lucky enough to get to attend the Country Music Awards (CMAs) here with my service dog Bobbi in 2019 -- there's also genre inclusive live music scene from rock to pop to folk that's also thriving in bars and clubs across the city.
Here's how to spend two nights in Nashville:
Day 1
You have to pay respect to its roots when visiting Nashville and that means beginning at the Country Music Hall of Fame. The museum is massive, covering multiple floors, with all kinds of exhibits from interactive to collective, including more than 800 stage costumes and 600 instruments documenting country music's history. Devote at least two hours to explore the museum.
After touring, it is time to check into your hotel. Nashville has so many options but I love the apartment/hotel hybrid known Bode Nashville. It is walking distance to Broadway but far enough removed to not be noisy. The apartments, which range in size from one to four bedrooms, are super spacious and decorated in modern Nashville style complete with a guitar for guests to strum.
The beds are beyond comfortable and I loved the full kitchen and the ability to have it stocked should you wish. The communal Hub area includes a bar with beers on tap and a full range of drinks from iced lattes to craft cocktails. They run a long happy hour and also serve some light snacks. There is also WiFi and space to work.
For a taste of Nashville's hip new foodie scene check out the Green Pheasant, which is located in the central South Broadway (SoBro) neighborhood downtown, for dinner. The restaurant focuses on Japanese fusion fare with a Tennessee twist and sources seasonal local ingredients when possible.
If you like noodles the mazemen with spicy crab, garlic butter and chili threads is mouthwatering. While the ginger oil, wok-fried whole Tennessee trout served with steamed buns and tobanjan slaw is a good example of their fusion menu. They also do delicious craft cocktails, here. The environs are modern and inviting.
After dinner, it's time to check out some of the non Honky Tonk music venues around Nashville. Try the Station Inn and the Douglas Corner Cafe for new, original songs performed by still unknown artists. The Listening Room is another option and usually showcases three or four artists for each show.
Day 2
Begin with breakfast in the recently reimagined Gulch neighborhood near downtown at Biscuit Love. There will be a wait as it's one of the most popular breakfast and lunch spots in Nashville. Biscuits and gravy in some form or another are what to order here.
Afterwards get a dose of culture at the Frist Art Museum, which is located downtown in a white marble building from the 1930s. The museum does not have a permanent collection but attracts first class touring exhibitions from around the country and world.
Head back to the Gulch neighborhood for lunch at Husk. It serves up Southern farm-to-table fare in a quaint dining room — it's a Victorian house overlooking the river. The menu changes daily but focuses on regional dishes using traditional cooking methods for the area including smoking and pickling. The shrimp and grits are delicious.
Then head to Third Man Records Studio for a different genre music experienced. Jack White, of White Stripes fame, started Third Man in Detroit in 2001, but the label didn't have a physical location until it opened this venue in Nashville in 2009. You can arrange to tour the studio space and performance venue or just stop in to the record store/gift shop in front. Here you can pay $20 to cut your own track on a 33 RPM single using the 1947 Voice-O-Graph recording booth White first debuted with Neil Young on the Tonight Show with Jimmy Fallon.
Grab dinner at Pinewood Social, which is a trendy New American restaurant with an indoor bowling alley attached. Grab dinner at one of their tables — the burgers here are really good as is the unique craft cocktail mix and then you can bowl a game or two on the lanes post meal.
Tonight, if you haven't done so before, it is worth wandering down to Broadway and Second Avenue to take a spin around the Honky Tonk's. While Nashville is definitely evolving, this strip is still at the heart of its culture, both past and present.
Day 3
Before heading home pay a visit to Nashville staple Monell's for some tried and true, all-you-can eat, family style southern comfort fare. They serve country breakfast on week meals a day Tuesday through Saturday and breakfast and lunch Sunday and Monday. The menu changes for each, but all meals are served at communal tables and you are supposed to keep your cell phone out of sight and chat with the other patrons dining with you. Expect all the southern breakfast classics from scrambled eggs to smoked sausage bacon, country ham, grits, hash browns, biscuits and sausage gravy. There is even skillet fried chicken served with every single meal. Monell's is so popular it has three locations around Nashville.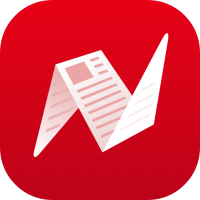 This is original content from NewsBreak's Creator Program. Join today to publish and share your own content.