Union Assembly is now open!
There's a new food option for visitors who are heading into downtown Detroit for a show at the Fox or a game at Comerica Park. Comfort food and astounding views isn't all this new Detroit restaurant has up its sleeve.
Union Joints, the restaurant group that operates Vinsetta Garage in Berkley, Union Woodshop in Clarkston, Gran Castor in Troy and others, now has opened a casual dining spot on Woodward Avenue in Downtown Detroit. This new location will be in the new Little Caesars World Headquarters building, nestled between the Fox Theatre and The Fillmore and directly across the street is Comerica Park, so you truly are in the heart of downtown.
Union Joints recently opened Union Assembly with menu items such as Detroit-style pizza, "grown-up hot pockets," Nashville hot chicken, salads and other dishes as well. Don't worry, Union Joints fan-favorite macaroni and cheese will be at this location too. Vegetarian-friendly and gluten-free options will also be available, along with the famous Union Joints' COVID-friendly canned cocktails.
Union Assembly's massive space, which anchors the Little Caesars corporate extension, has elevated views of Woodward and Comerica Park from the indoor-outdoor bar, and profile views of the Fox Theatre and Fillmore Detroit. It's huge at two stories, 14,800-square-feet and room for up to 500 guests so grab your friends and check out the newest Detroit hotspot. Seating is available on the mezzanine, two large patio options, and private dining area. The views are just astounding, and one you definitely have to see for yourself. Vintage wallpaper is said to line the walls as the bathrooms include Andy Warhol wallpaper print of Muhammad Ali on the second floor. The designer and co-owner, Ann Stevenson, is known for revamping building projects from old Hooters restaurants to former radio station transmitter buildings so she knows what she is doing and it doesn't just stop there. A DJ booth extends over the first floor and another room on the second floor and so many other details will make this new addition to Detroit a fan favorite. Union Assembly is located at 2131 Woodward Ave., Detroit.
Current hours of operation are as follows:
Wed & Thurs: 4PM-10PM, Kitchen | 4PM-Midnight, Bar
Fri & Sat: 4PM-11PM, Kitchen | 4PM-2AM, Bar
Sun: 3PM-9PM, Kitchen | 3PM-Midnight, Bar
For reservations and updates, visit Union Assembly.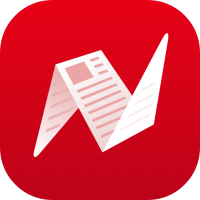 This is original content from NewsBreak's Creator Program. Join today to publish and share your own content.