Monroe Street Midway is the newest local destination for family fun.
Downtown, near Campus Martius Park, Rollout Detroit is operated by Bedrock in partnership with Southwest Detroit's RollerCade to create this destination that taps into Detroit's rich roller-skating culture. The Monroe Street Midway is the place to be for family-friendly outdoor fun and relaxation. With so many new activities to enjoy in downtown Detroit, it is only fair to wonder what's on the menu at the new, huge outdoor roller rink.
The seasonal Monroe Street Midway, opened in Downtown Detroit on May 28 with roller skating, sports courts, food trucks, art installations and more. Each day of the week is a new themed day. Start on some skates and then swap them out for for some high-tops and a pickup game of basketball. You can even listen to performances by local DJs and view masterpieces created by Detroit artists. When its finally snack time, check out the food trucks and concession stand options. Since you more than likely have heard about this new opportunity for fun in Detroit, let's talk food. Here at this outdoor fun center, you'll find food trucks rom Belly of the Beast Barbecue to tacos, soul food, seafood and more. You'll actually find just about every type of food outside and inbetween these options as there will be daily rotating food trucks to enjoy. Skaters, hoopers and all visitors can find an array of salads, subs, pizza, crudite with hummus, and beverages at the separate concession stand as well.
If the food truck menus don't suit your fancy, The Midway is only a short walk away from Campus Martius Park and Cadillac Square where you can find a huge variety of restaurants downtown to check out. The closest restaurants to Monroe Street will include Parc, Shake Shack, Calexico, Roasting Plant and Central Kitchen + Bar. Once the cold weather hits soon, Bedrock will began installing headed pergolas outside of the downtown restaurants so that the outdoor fun never has to end.
In addition to providing a space for sports activities, the Midway will have performances by local DJs and host outdoor fitness classes.
Location: Monroe Street Midway, 32 Monroe Street, Detroit, MI
Hours:
12 p.m. to 9 p.m. Sunday - Wednesday
12 p.m. to 11 p.m. Thursday - Saturday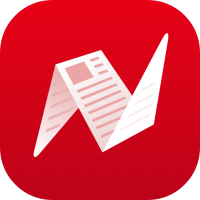 This is original content from NewsBreak's Creator Program. Join today to publish and share your own content.