Detroit, is a city of constant innovating. We have a legacy of the automobile industry to the continuing pool of talents concentrated each academic year at its educational institutions like the Cranbrook Art Academy and College for Creative Studies. There is no lack of creativity here in the Motor City as the supply is high along with the demand for this art. That may just be why Detroit is the United States' only UNESCO City of Design. Nowhere is this more visible to the outside eye than at the annual Month of Design, presented by Design Core Detroit.
The annual Month of Design is a huge celebration that runs through September 30. This event highlights some of the best up-and-coming talents from around the globe but particularly locally in Detroit. As the 11th annual event is here, visitors will find the city-wide festival a mix of events, exhibitions and talks, in-person indoor, outdoor and virtual. Through media that span from furniture to fashion and everywhere in between, Detroit designers are pondering some of the world's most pressing issues in their work this year. The pandemic really brought more attention to the truth about the nation's lack of affordable housing, inclusive design for all and more concerns as well.
Due to the highlight of these issues in the world, artists are collaboratively exploring the idea of reuse with a twist.
Some say it as this region is the birthplace of midcentury modern design. With that, creators are giving those pieces that have been a bit well-loved an opportunity at a second life. A one-way ticket to the landfill will be a thing of the past. Instead, furniture by artists like Marcel Breuer, have been reimagined as works of contemporary art and are presented in "Discard Detroit." This exhibition is one that in the past might have been considered a waste, but now are blooming into gems that can become family heirlooms for future generations.
Even more events focusing on sustainability will be present. This includes an event on biophilia by materials and texture designer Sanchari Mahapatra, as well as "Treeposium," a symposium which was organized by Charles H. Wright Museum of African American History and College for Creative Studies. This event will showcase and explore the relationships between African American material culture and history, the city's own trees and a refusal of the culture of disposable objects.
Participants are also exploring the urban environment, particularly as it relates to the human right to housing and safe public spaces. At Citizen Robotics, local student designers present "Setting the Table for 3d Printed Affordable Housing," an exploration of 3D-printed concrete. This technique can be used as a material to construct modular homes quickly.
This event is a chance to showcase the city's incredible talents both in person and virtually for the first time as a global stage, making this the most important event yet.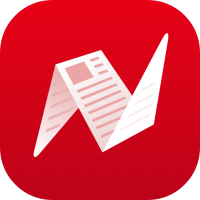 This is original content from NewsBreak's Creator Program. Join today to publish and share your own content.