The Thanksgiving parade has been a holiday tradition in Detroit for more than 80 years. Started by Hudson's, downtown Detroit's well-known department store, the parade first rolled down Woodward Avenue in 1924. This was the same year that Macy's began its parade in New York City.
Year after year, Michigan families made it and continue to make this event the kickoff to the official holiday season.
Detroit's Thanksgiving parade is as much a part of the city's history as Motown and the automotive industry. Next to the Macy's Thanksgiving Day Parade, America's Thanksgiving Parade is arguably the country's most famous, well-attended, and historical.

In 1924 this parade started and drew in hundreds of spectators every fourth Thursday in November. It's the parade's world-famous vintage, papier-mâché heads and specialty performers that keep attendees interested and engaged along Woodward Avenue in downtown Detroit each year.

It first came about after the display director of the J.L. Hudson Company department store, Charles Wendel, learned of the Eaton's Santa Claus Parade in Toronto and thought a similar parade would make a great addition to Detroit. At this specific time Detroit was at the forefront of the auto industry boom.
From there the director came up with the oversized, wearable heads after seeing Italians wear them during Carnival in Italy. These iconic antiques have been well-preserved over the years and are still worn during the parade today.
Interestingly, it was the American department store that catapulted the Thanksgiving parade tradition into cities throughout the country. Department stores like Macy's drew in patrons through exciting holiday window displays.
Detroit's Thanksgiving Day tradition is back for its 94th stroll down Woodward this year. If you aren't attending the parade in person, gather on the couch and enjoy watching it on WDIV-Local 4 at 10am on Thursday, November 25th.
Make This Day Extra Special
Bake Breakfast
Start the day with something sweet! Grab your SO or the kids and bake one of your favorite breakfast recipes. Creme Brulee French Toast or Cinammon Rolls are always good options!
Construct A Thankfulness Tree
Go for a morning walk to find a branch to put in a vase. Cut the leaves out with construction paper, poke a hole to tie a string and write what you're thankful for on each leaf. This is a great family tradition to do in November and friends and family can always be invited to join in and write a message as well. The bare branch fills up quickly with notes from visitors to our home. It's a great and important reminder as to who and why we're thankful.
Football
It's not Thanksgiving without some football! Spend the afternoon relaxing with family and friends while watching the game. Shortly after the parade ends, the Detroit Lions kick-off at 12:30pm.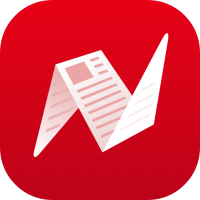 This is original content from NewsBreak's Creator Program. Join today to publish and share your own content.