Cider mill season is here! Experience the beautiful color changes that fall offers along with the fun outdoor activities. Rounded up below is a list of Cider Mills to add to your list to visit this year.
3925 E Seymore Lake, Ortonville
Endeavor homemade apple cider, donuts, peaches, plums, pears, sweet corn, pumpkins, fresh produce and the list goes on here at Ashton Orchards. There are so many good items here to choose from along with a variety of fresh baked goods and pastries. Hours: Mon-Sat 10 a.m. to 5 p.m., Sun 12 p.m. to 5 p.m. (Open now through December.)
1215 White Lake Rd, Highland
Head over to Bonadeo Farms for cider, donuts, a pumpkin patch, corn maze, and childrens playground to enjoy. This hot spot even has a haunted house and haunted corn maze that is open on Friday and Saturday, dusk to 11 p.m., during the month of October. Hours: 10 a.m. to 6 p.m. (September 18-19 and 25-26; October 2-3, 9-10, 16-17, 23-24, and 30-31)
1479 Ranch Rd, Holly
Bring your whole family including the dog to Diehl's Orchard & Cider Mill. Here not only do they offer their famous donuts and cider, but they even offer slushy cider. Hours: daily 9 a.m. to 6 p.m. through October 31; Saturdays and Sundays from 12 p.m. to 5 p.m., November 6-21.
61475 Silver Lake Rd, South Lyon
Erwin's is known for is top quality u-pick apples, sweet Michigan-grown cherries, raspberries, veggies, and more. You will definitely find what you are looking for here at this orchard and cider mill. Kids will enjoy it just as much as the adults as there is face-in-hole picture opportunities, hayrides to pick pumpkins, tire maze, and more. Hours: Cider Mill Tue-Sun 8 a.m. to 7 p.m.; u-pick apples and raspberries Tue-Sun 9 a.m. to 6 p.m.; u-pick pumpkin patch TBD. (Open now through October 31.)
7450 Franklin Rd, Bloomfield Hills
Are you looking for a simple, yet fun day? Franklin Cider Mill might be your place! Here you'll enjoy donuts made from an old German recipe with a river view. Assorted apples, pies, scones, breads, cakes, hickory farms meats and cheeses, jams, spreads, and so many more options are available here as well. Online ordering is also available! Place your order by 5:30 p.m. to be picked up by 6 p.m. Hours: Mon-Sun 8 a.m. to 6 p.m. (Open now through November 28.)
4295 Orion Rd, Rochester
If you have been to Goodison Cider Mill, I'm sure you have heard of their famous pistachio nut bread along with the usual findings like fresh donuts, pies, jams, ect. On Sundays the kids activities come out and include a moonwalk, bounce houses, music, cider pressing, and other entertainment. All activities run from 1 p.m. to 4 p.m., and end before Halloween. Hours: daily 9 a.m. to 6 p.m. (Open now through end of November; then open weekends only (Fri-Sun) 9 a.m. to 5 p.m. until Christmas Eve. In the off-season, open one day per month for Pistachio Nut Bread sales.)
4480 Orion Rd, Oakland Twp
Paint Creek Cider Mill isn't your average cider mill. This spot features a menu of delicious meals featuring BBQ meats and sauces you can't resist, healthy snacks, and amazing treats including homemade soups, sandwiches, desserts, and ice cream. If you're looking for an ice cream cone or hot cider for a cool evening walk on the trail, then this is the cider mill for you. Hours: daily 11 a.m. to 8 p.m.
5125 N Rochester Rd, Rochester
Rochester Cider Mill is a must visit with its array of Michigan-made items as well as fall home decor. Many activities are offered here including a petting farm, giant hay pyramid, and antique wall, all for free! After an afternoon of activities, try out their house-made apple cider vinegar in a variety of flavors including blueberry, grape, coffee, hot pepper, apple, and peach which are perfect for salads, beverages, and cooking! Cash or check only. Hours: daily 9 a.m. to 6 p.m.
1990 E Avon Rd, Rochester Hills
At Yates Cider Mill, a historic grist mill, visitors can even view the process of a water-powered double table press used to produce cider. Be sure to visit the apple tent, take a picturesque walk around the grounds, or get the kids a pony ride for $5 a person while you're here. With a cider mill, bake shop, and ice cream shop, you're sure to find for everyone in your party to enjoy. Hours: Main Mill Mon-Fri 7 a.m. to 7 p.m., Sat-Sun 9 a.m. to 7 p.m.; apple tent and fudge shoppe Mon-Fri 10 a.m. to 7 p.m., Sat-Sun 9 a.m. to 7 p.m.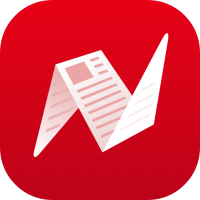 This is original content from NewsBreak's Creator Program. Join today to publish and share your own content.