Glassblowing is one of many skills that humans have honed on over the centuries. If you have ever wondered about the details of this technique, come try it out for yourself and see what it's all about. The Henry Ford currently offers classes so you can experience this creative work of art.
What is glassblowing exactly? It is the practice of shaping a mass of glass that has been softened by heat by blowing air into it through a tube. The technique has remained basically the same to the present day. The "metal" (molten glass having the consistency of molasses) is gathered on the end of a hollow pipe, inflated to a bubble, and formed into a vessel by blowing, swinging, or rolling on a smooth stone or iron surface. While still soft, the glass can be manipulated by hand tools or cut with shears.
The craft of blowing glass requires excellent creativity and intense focus for perfect execution. Glassblowing has evolved quite dynamically over the years. Thanks to new technologies, we now have a process that transforms both art and technique into aesthetically appealing pieces. If you look around your home, you'll see many of these pieces there today. Examples of these include:
Wine Bottles
With molds and machines, glassblowing is a huge time saver in the commercial production of bottles. Wine bottles are made by molten glass fed into a mold in an Individual Section machine, where compressed air shapes the bottle and neck.
Light Bulbs
Although light bulbs come together on an assembly line today, light bulbs are also a creation from blown glass.
Windows
In Italy, glass-smiths found that by blowing a cylinder of glass, cutting the ends, and laying it flat in a furnace, they could create flat sheets of glass which would then today, be called a window. Likewise, stained-glass windows sprang from this and were used in French Cathedrals.
Glasses, Telescopes and Microscopes
From the 17th century onward, artisans and creators still blow and turn glass using a blend of techniques. From vases to jars, jewelry and so many other items inbetween. The blown glass techinque is popular to this day.
Event Details
Date: April 17 - October 3, 2021 (Thursday - Monday)
Time: 9:30 a.m. - 5:00 p.m.
Location: Glass Shop, Liberty Craftworks Historic District
About The Henry Ford
The Henry Ford is located in Dearborn, Michigan. This cultural destination brings the past forward by immersing visitors in the stories of resourcefulness and innovation that helped shape America today. This location is a national historic landmark with an unparalleled collection of artifacts from 300 years of American history. With more than 1.7 million visitors annually experiencing its four venues, Henry Ford Museum of American Innovation, Greenfield Village, Ford Rouge Factory Tour and the Benson Ford Research Center this is a must visit destination.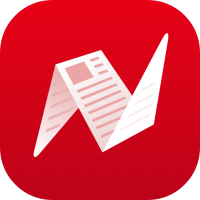 This is original content from NewsBreak's Creator Program. Join today to publish and share your own content.