It's hard not to crave a delicious scoop of ice cream once in a while.
If you're a fan of dairy products, specifically ice cream, Cook's Dairy Farm is an absolute must visit. Make your way to this 100-acre working dairy farm located near the Motor City.
Cook's Farm Dairy is located at 2950 Seymour Lake Road in Ortonville, which is about one hour car ride from downtown Detroit. This one of a kind farm offers fresh dairy products, fun activities and amazing ice cream. This is a great stop for the whole family. On your visit grab an ice cream and head over to make friends with the farm's dairy cows and baby animals while enjoying your sweet treat.
If the farm is of interest to you, schedule a 40-minute tour for $5 a person. Here you'll get a look at the behind-the-scenes operations of this local fan favorite. Admission to the farm is free though, even if your'e attending an annual event such as Santa Claus on the farm.
Cook's Farm itself has been in operation since 1933, but it didn't begin selling its milk and other products directly from the farm until 1982. Now, this farm is owned and operated by the third generation of the Cook family. Clark Cook took over the business in the 70s, following in the footsteps of his father and grandfather. Now Clark, his wife Lori, and their two son's, Quentin and Nathan, help run the farm.
Cook's Dairy Farm has about 155 cows – 55 of them produce the milk, which is hormone-free. Their homemade ice cream is so fresh it has to be some of the best 25 different flavors around. With mouthwatering flavors like coconut almond fudge and raspberry chocolate torte, there are so many unique flavors to love. Opt in for single or double scoop, or maybe just take a few tubs home with you to enjoy. This dairy farm is proud to serve their customers Grade A dairy products using only the finest ingredients. Here are a few unique to Cook's Dairy Farm flavors:
Tractor Trails (vanilla ice cream, fudge swirls, fudge chips and peanut butter truffles)
Udder Butter (peanut butter ice cream and chocolate-covered peanut butter buckeyes)
Cow Pie (double dark chocolate, caramel and cashews)
Hot Lava (vanilla ice cream, maraschino cherries and chocolate chips)
Holy Cow (vanilla ice cream with fudge swirls and fudge chips)
For more information on Cook's Dairy Farm, visit https://cooksfarmdairy.com/.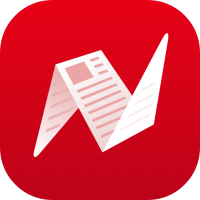 This is original content from NewsBreak's Creator Program. Join today to publish and share your own content.