COVID-19 has led to the closure of so many restaurants across the country, many of them will never reopen.
Cracker Barrel, a restaurant full of homey Southern comfort food and all day breakfast, is one restaurant that has closed a few stores here and there, due to this pandemic. Is this delicious restaurant closing forever though? That is the current trending question.
Cracker Barrel is one of those restaurants that has been around for a long time and many families have come to know and love. It gives off all the feels when you walk into the decor warehouse to get to their restaurant. From the smell of homestyle food being cooked, to the crackling sound and warmth of the fireplace, to even the sights of décor on their walls that give off a homey feel all while also presenting the history of communities. When Cracker Barrel opened its first location in1969, each item was prepared from scratch, including the cornbread. This is also something that this restaurant continues to do now, even so many years later. This restaurant is so popular that customers order around 11 million Chicken n' Dumplins each year. A few other popular items include moon pies, pancakes, crisp bacon and just so many other delicious options.
Despite being such a well-established brand, Cracker Barrel has occasionally found itself addressing unwanted rumors. There has been one recently floating around that claimed Cracker Barrel would be closing all its stores for good. So what is really going on with this chain?
The Rumor Are False!
Despite a misleading online ad, fans of Cracker Barrel need not worry. The pancakes, fried chicken, macaroni and cheese, biscuits, and other favorites aren't going anywhere. This rumor specifically began when an advertisement claimed that Cracker Barrel planned to get rid of its stores this year. The ad said, "Saying Goodbye: Stores Closing in 2021 Across The Nation." This ad became unclear to viewers what was really happening. This was all nothing but a viral rumor.
As of May 2021, Cracker Barrel even stated that it was back to its 2019 profits. Although the pandemic had a negative impact on its revenue in 2020, the company said nothing about closing any stores.
Basically, you can breathe a sigh of relief. Cracker Barrel is here to stay.
Visit Cracker Barrel's website: https://www.crackerbarrel.com/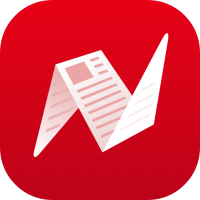 This is original content from NewsBreak's Creator Program. Join today to publish and share your own content.