Hot rods and classic cars are beginning to take over Frankenmuth as Frankenmuth's annual auto festival has arrived.
Over 50,000 festival-goers are expected to attend the 38th annual event that will feature show cars, a block party, live music and food and entertainment. The festival takes place from Friday, Sept. 10 to Sunday, Sept. 12.
Friday, September 10 is the official start date that kicks off the three-day festival. Friday's activities include a block party on Main Street from 5 p.m. to 10 p.m. featuring over 2,000 classic and custom vehicles parked on the street. Music, entertainment and vendors will be downtown as well. Then on Saturday and Sunday, head over to the festival itself that is located in Heritage Park, 601 Weiss Street.
Registration is located at Schaefer & Bierlein Chrysler Dodge Jeep Ram FIAT, at the corner of Weiss Street and Curtis Road beginning at 8am. In addition to registration, Heritage Park will open with spectators entering at the main gate only. Visitors and show participants not only come from all around Michigan, but from all over the United States and Canada as well.
As for events, the Frankenmuth Lions Club will have a pancake breakfast in the Lion Haus in the park and food and vehicle vendors will be open in the park all day. In Frankenmuth's downtown, you can find an arts and crafts show happening this weekend as well.
There are some new events happening this year, including a few select vehicles will be parked inside of the Harvey Kern Community Pavilion from 8am until 6pm on Friday. The pavilion will park 42 classic and vintage vehicles, ranging from the year 1914 up until this new model year of 2021. Some of these rides have even been featured at Detroit's Autorama.
As you may know, The Frankenmuth Auto Fest was put on hold in 2020 due to COVID-19. Event organizers are planning to add special events to mark the return of the community's largest festivals. While Friday events are fully back to normal, Saturday's agenda will be slightly altered due to COVID-19. There will no longer be the Music Pavilion on Saturday night, but other than that, things should appear as they did in years past.
With Saturday of the event being September 11, there are a few events that will be taking place to commemorate that day.
A ceremonial flyover will take place at noon over the park and the city. Before the event, the Scream N' Rebels, a vintage war bird squadron, will fly into William "Tiny" Zehnder Airport on Block Road and will be parked on the airstrip from 9am to 11am for public display. Following the noon flyover, the planes will return to the airport for a second showing, 12:30-2:30pm.
There will be four ceremonial flyovers from north to south and east to west, to honor the men and women that have fought and fallen for our country and individuals from 9/11. The last pass will be the missing man formation which is an aerial salute performed typically in memory of a fallen pilot, a well-known military service member or veteran, or a well-known political figure.
Then, on Sunday the awards ceremony will take place starting at 1pm. Over 60 authentic German steins will be awarded, by category and car jackets are given to the top 25 choices. Along with these awards a few more will be given out as well including the dash plaques awards which will be handed out to the first 2,000 entries.
Spectator admission is $10 for a one-day pass or $20 for a three-day pass. Children ages 12 and under are admitted free. Sunday only is $5 per person.
For more information, visit www.frankenmuthautofest.net.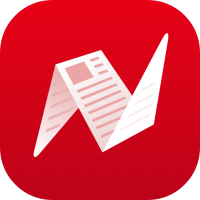 This is original content from NewsBreak's Creator Program. Join today to publish and share your own content.