The ones you wake up early for on a Saturday.. here is that breakfast list rounded up.
Sweet Potato Sensations
17377 Lahser, Detroit, MI
This family-owned restaurant is a great place to go if you are into sweet potato pies or a hearty brunch. From Belgian sweet potato waffles with chicken wings to to turkey chop with grits and sweet potato pancakes, this place is a key component to your next Saturday breakfast.
Joe Louis Southern Kitchen
6549 Woodward Ave, Detroit, MI
Joe Louis Southern Kitchen, known for the famous late Detroit boxer, is also a restaurant that serves brunch all day. Here you'll have southern favorite options including cinnamon roll flapjacks, bananas foster French toast, key lime pie flapjacks, country fried steak cheese grits and so many more amazing options.
Babo
15 E Kirby St #115, Detroit, MI
Babo (slang for Dad in Albanian) is a diner located in Midtown. This restaurant menu consists of creative dishes such as the lemon ricotta pancakes for instance or creme brulee French toast.
Honest John's Bar & No Grill
488 Selden St, Detroit, MI
If you enjoy a low-key pub, check out Honest John's Bar & No Grill in Midtown. The menu has both classic breakfast dishes along with fun and creative items as well, like the Fruity Pebbles french toast.
Dime Store
719 Griswold St #180, Detroit, MI
Dime Store, your new favorite all-day brunch location is all about taking a creative approach on the classics. While there are some fun dishes like the malted Belgian waffles and brioche French toast, the classics are always there as well.
The Hudson Cafe
1241 Woodward Ave, Detroit, MI
The Hudson Cafe, named for the former department store, is a breakfast hotspot. With a reputation for its luxuriant savory and sweet breakfast meals, there is something everyone will enjoy here. A favorite is their red velvet pancakes with cream cheese drizzle but go check it out to see just how fun this menu is.
Rose's Fine Food
10551 E Jefferson Ave, Detroit, MI
Rose's Fine Food puts a seasonal twist on the diner game. Here, the options are extensive and include options as far as buckwheat pancakes and potato doughnuts. The best part is that many of the dishes here are vegan and gluten-free, yet don't skip out on the flavor. A couple other options here are egg sandwiches, maple doughnuts, cold brew coffee and canned rose.
Yellow Light Coffee and Donuts
14447 E Jefferson Ave, Detroit, MI
Cake doughnuts in dozens of flavors is what you'll find here at Yellow Light Coffee and Donuts. From plantain to hibiscus you'll be sure to find a unique flavor that you must try out. No matter the weather, make sure to try the frozen coffee slushies as well!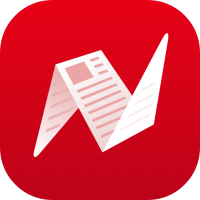 This is original content from NewsBreak's Creator Program. Join today to publish and share your own content.