Did you know that German immigrants were the first to bring pretzels to the U.S?
Frankenmuth, Michigan is known for much more than its festivals and family style chicken dinners. They are also known for their fluffy Bavarian Pretzels.
Join in on Frankenmuth's cultural roots by taking on the hands-on experience of pretzel-rolling.
You'll get to feel like a German baker for a day as you are able to experience a demonstration, building and baking time right in a real chef's kitchen. Like the name suggests, the class is pretzel rolling, and not an actual class where you learn how to make the dough step by step. Baking experts here will lead you through the proper pretzel-rolling techniques as you build your very own pretzels. This is a behind the scenes class as you get to take a step into one of Frankenmuth's kitchens and also learn the history of pretzels and the meaning behind the shape as well. The whole process takes about 45 minutes from start to finish, and then is cooked for about 15-20 minutes, for a total of 60 minutes. Then at the end, you will walk away with a pretzel to enjoy. To begin, you'll walk through the kitchen and get to check out the massive mixers, bags of flour, long counter tops and kitchen utensils all around. It's such fun and unique and fun experience every step of the way. From there you get started on the process. Did you know that dough is only made of three ingredients? After the experience, shop around at the main shops while the pretzels are sprinkled in salt and baked.  About 20 minutes later, you can go pick up your steaming fresh and hot pretzel to enjoy.
This activity is fun for all ages. It will be a long-lasting memory to come so make sure to get your camera ready for before and after shots.
The pretzel-rolling experience is offered by advanced reservation. Call ahead to 1-800-BAVARIA to see if there's space available on the day of your visit.
For even more information, visit the Bavarian Inn Bakery website and consider all of their tasty activities including Strudel Making, Building A Chocolate-Covered Pretzel, Chocolate Cluster Baking, and Cookie Decorating. There is so much to see, do and discover here!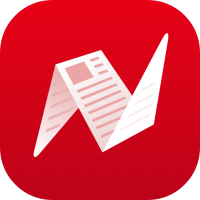 This is original content from NewsBreak's Creator Program. Join today to publish and share your own content.