President Biden defended his decision to withdraw U.S. troops from Afghanistan despite the US military establishment's advice not to.
Although it was promised that the United States withdrawal from Afghanistan would not be a hasty rush to the exits, it was instead both a flee and chaotic.
President Biden, is currently facing the biggest political crisis of his term. Now after the fact of the pull out from Afghanistan and sudden collapse of the country's government, he is taking responsibility for ending the 20-year war but deflecting blame for the "hard and messy" events of recent days.
More than a decade ago, during Barack Obama's presidency, there was talk to "surge" troops due to then, eight years of war that had failed to put an end to the Taliban forces. After long debate, and truly taking in the US military advice, the US military then continued in Afghanistan along with 57,000 more US troops. During Barack Obama's presidency, then-Vice President Biden was a huge skeptic of the military's recommendations. Although despite this, at that time, he did not actually support withdrawal at that time. Instead, he pushed for a limited mission forced on counterterrorism, with a smaller troop surge than what the US military wanted.
Now that Biden is president, he has actually withdrawn from the war, leading to a Taliban takeover of Afghanistan.
The History
The US initially invaded Afghanistan in 2001 because its Taliban regime had sheltered Osama bin Laden's terrorist group al-Qaeda; the military deposed the Taliban and sent bin Laden fleeing from the country by the end of that year.
After that, Americans became distracted by a separate war of choice in Iraq, while a Taliban uprising brewed in Afghanistan. So many terrorist groups relocated then to Pakistan and other countries near.
Former President Donald Trump reached a deal in 2020 with the Taliban to end the war. It then tell on Biden to decide whether to stick with that arrangement. President Biden rejected advice and now a Taliban takeover has occurred.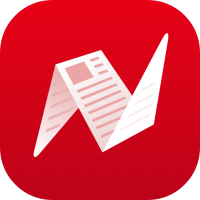 This is original content from NewsBreak's Creator Program. Join today to publish and share your own content.