Detroit has most definitely had its share of comebacks.
From the city itself, to The Lions, now to even Towne Club soda. Just the other day it seems as though this product was difficult to find. Yet, now readily available.
If you are looking for a blast from the past or wanting to try this once ever so popular glass-bottle soda, there is a list of chain stores that carry this fan favorite soda. Keep in mind that not every one of these stores Metro Detroit and beyond stores will have every flavor, but all stores on the following list have been known to carry this never-forgotten beverage.
Plum Market
Nino Salvaggio
Holiday Market
Walmart
Busch's
Country Market
ACO Hardware
7-Eleven
Meijer
Walmart
Kroger
CVS Pharmacy
Target
Spartan Stores
History
Towne Club is a brand of soda pop that was created in Detroit, Michigan. Towne Club first started in Detroit, in the mid-1960s in what was known as "Pop Shops." At Pop Shops, visitors entered the store, grabbed a wooden crate, and walked around the various stacks of pop. This created an experience, I'm sure many remember to this day. It was an affordable alternative to bigger brands, although everyone was a fan. Towne Club intentionally first set out to compete with another Michigan classic pop, Faygo. It did so well that Towne Club outlets soon expanded into a handful of other states, and now can be although mainly in Michigan, but in other states as well.
Flavors
City Rush
Cola
Ginger Ale
Grape
Honolulu Blue Cream
Lemonade Mango Orange
Michigan Berries
Michigan Cherries
Orange
Pineapple Passion Fruit
Root Beer
Strawberry
Strawberry Lemonade
Strawberry Melon
Tiger Citrus Punch
Tropical Punch
Vanilla Cream
One of the newer flavors of Towne Club soda is Michigan Cherry. This cherry pop contains a percentage of real Michigan cherry juice so it may even taste a little familiar, as artificial cherry flavor cannot compare to the real deal. Another fun flavor is City Rush which is their citrus soda, similar to Squirt, could be comparable slightly to Mountain Dew. It is a must to try each of the many flavors to find out for yourself which you think is the best.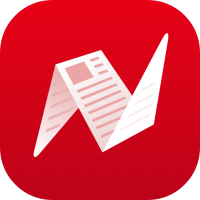 This is original content from NewsBreak's Creator Program. Join today to publish and share your own content.