Here's a sweets-obsessed, dessert-lover's guide on where to find the best sweet treats in Detroit.
Michigan is known for many things, award-winning Motown music, history-making General Motors and the Ford Motor Co., but we're also home to some fantastic desserts, too. After all, weren't we all taught that life is short, so eat dessert first? Some pack 1,000 calories and some are gluten-free. Let's get started.
Astoria Pastry Shop
When in Greektown, Astoria Pastry Shop is a definite must-stop. This bakery has just about every dessert you could ever imagine including tortes, cakes, pastries, macarons, brownies, shortcakes, cookies, cheesecakes, eclairs and as many as 100 options available daily. A great plus to this bakery is its late night hours. Astoria Pastry Shop is open until 1a.m. on weekends.
320 S Main St, Royal Oak, MI 48067
541 Monroe St, Detroit, MI 48226
Sanders Chocolate & Ice Cream Shoppe
Sanders first was started in Downtown Detroit in 1875 and still is a fan favorite today because that know about Sanders Chocolate & Ice Cream Shoppe know that an ice cream sundae is never complete without Sander hot fudge. Another head turning item is their signature fudge bumpy cake. Now, this family business has over 57 locations in the Great Lakes region. To top off the goodness of this bakery, Sanders hot fudge and caramel topping recipes contain no artificial ingredients or high fructose corn syrup, so not only does it taste great, it is made great.
436 S Main St, Rochester, MI 48307
23770 Hall Rd, Clinton Twp, MI 48036
3042 Biddle Ave, Wyandotte, MI 48192
Sidetrack Bar & Grill
Ypsilanti is home to a car museum, an Elvis Festival and also this amazing restaurant. While they've been voted for having one of the best burgers by GQ Magazine and The Oprah Winfrey Show, they also feature an iconic post-dinner treat. Sidetrack Bar & Grill's massive-sized strawberry shortcake is large enough for the table to share. Served on a biscuit, the flaky texture pairs perfect with fresh strawberries and creamy vanilla ice cream, this dessert is an absolute must or you will surely regret it. It's intimidating to say the least, but tag-team this gigantic dessert with the rest of your table and you'll be leaving no crumb behind.
56 E Cross St, Ypsilanti, MI 48198
Browndog Barlor
Browndog Barlor is a family-friendly restaurant that features a full menu, but really ups their game with the boozy milkshakes they offer. Now who else offers spiked ice cream? No one I can think of! Rotating flavors include chocolate martini, rum chata raisin, old fashion, jacked up carrot cake, boozy egg nog, Irish girl scout and Bermuda mule. Other non-spiked flavors for the kiddies include salty dog, bourbon pecan, grasshopper, Madagascar vanilla, cookie monster, and beater lickin' good. If you are in need of a custom cake order, they offer their creative skills and amazing cakes for that too.
120 E Main St, Northville, MI 48167
Cheat Treats Cafe
Don't shy away from this dessert emporium, as this bakery specializes in high-protein desserts. It sounds like an oxymoron, but the chefs here work their magic and include freshly-baked better-for-you goodies each day. Menu items include oreo protein cheesecake, edible cookie dough, cinnamon toast protein donuts, funfetti protein cheesecake, protein cinnamon rolls and cookies. There are also vegan and non-dairy options so absolutely no one can feel guilty about these sweets.
5838 Schaefer Rd, Dearborn, MI 48126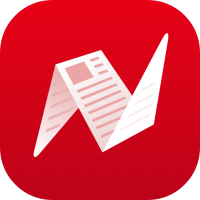 This is original content from NewsBreak's Creator Program. Join today to publish and share your own content.