Build strength, recognize threats and improve confidence with this list of self defense classes.
This combined list of Metro Detroit self-defense classes all offer different training tactics and techniques, instilling confidence in students while showing them how to protect themselves and others. Being able to protect yourself in all situations is a confidence booster as much as it is a reassurance. When people think of self-defense classes, they may think of karate or tae kwon do, but there are even more options available. Here are a list of six self defense classes to check out around Detroit.
Krav Maga Detroit
Krav Maga is known as the most battle-tested martial arts system in the world. This is the preferred protection method of the U.S. military and law enforcement agencies. This studio located in Troy, is devoted to teaching students to protect themselves in any self-defense situation. Krav Maga studio offers women's classes, youth classes, and mixed classes as well. Their website even shows in-depth the type of training one will receive when taking classes here. Training is done in three levels, each focusing on new skills sets at different levels of intensity.
950 W. Maple Road Suite D, Troy; kravmagadetroit.com
My Tactical Advantage
Veteran owned, My Tactical Advantage, trains for a variety of different threats. From escape tactics and defensive strikes, to joint manipulation and pressure point control tactics, this studio set its students up for safety and success by covering all the bases. Classes are even offered through monthly memberships, so ongoing practice is encouraged here. This studio also offers personal training and youth programs as well.
13305 W. Seven Mile Road, Detroit; mytacticaladvantageonline.com
Fighting Spirit Personal Safety
Fighting Spirit Personal Safety is a school that offers progressive and comprehensive training to people of all ages. The training here focuses on working to combat outside danger and even abuse within homes and relationships. Classes include Girls-R-Pearls, which focuses on empowerment and safety for young girls; Protect the House for Boys, an anti-bullying, esteem building course for young boys; and Women's Night Out, an introduction to self-defense for women.
584 W. Ann Arbor Trail, Plymouth; fightingspiritsafety.com
Quest Martial Arts
For over 20 years now, Quest Martial Arts academy has offered self-defense training while alongside, working to improve the focus and discipline of its students. The classes here focus on situational awareness and threat recognition. The courses here are for anyone and everyone as they are looking to improve one's ability to protect themselves. The instructors at Quest Martial Arts are trained in positive reinforcement, effective communication, and goal setting to make the entire experience comfortable for new and returning students.
2111 Packard St., Ann Arbor; quest-martialarts.com
Krav Maga Great Lakes
Known as one of the most effective self-defense tactics in the world, Krav Maga, is all about finishing the fight as quickly as possible. Krav Maga Great Lakes is based in Wixom and offers self-defense courses as well as full studies of Krav Maga, where students move up the belt system through continuous training. Prices for membership and classes vary and the studio does offer classes five days a week.
49116 Wixom Tech Dr., Wixom; kravmagagreatlakes.com
Detroit Urban Survival Training
Known as DUST, Detroit Urban Survival Training's motto is "learn to be your own bodyguard." The self-defense school combines psychological and physical training to assess threats and prevent disaster. From evaluating body language to tactical defense moves, or learning the laws and restrictions around self-defense, students here are prepared from start to finish of any scenario.
23400 Woodward Ave., Ferndale; detroit-dust.com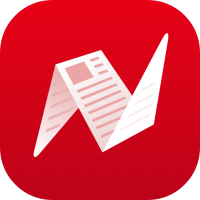 This is original content from NewsBreak's Creator Program. Join today to publish and share your own content.