Is your idea of cutting carbs slicing into a freshly baked pizza? If so, then check out this list of must try pizza spots in Detroit.
Buddy's Pizza
Buddy's Pizza is the original and beloved, Detroit-style pizza. When people say Detroit-style square pizza, they mean Buddy's 9 times out of 10. Buddy's Pizza is plain and simple, yet legendary with amazing sauce. Plenty of toppings are available, but most go for the classic square pie baked into blue steel pans and topped with loads of melty, caramelized brick cheese, pepperoni, and a drizzle of red sauce on top. Buddy's even ships across the country.
Pie-Sci
Unexpected pizzas with punny names is what you'll find around here at Pie-Sci. The menu changes seasonally so customers can always expect new and exciting. Pie-Sci pizza can be ordered either round or square, either way the dough will come out light and spongy. Past featured pies have included the Taco's Modern Life with vegan cauliflower-walnut "chorizo," roasted corn, white onions, vegan mozzarella, radish slaw, cilantro, and lime and the Freaks and Greeks, the pizza version of a Greek salad complete with pickled beets.
Motor City Brewing Works
If you love a good brick oven pie, Motor City Brewing Works is the place to get your pizza as they serve the best brick oven pies around town. If something spicy suits your fancy, try the Sopla Fuego, which is a mixture of habanero sauce, jalapeños, chorizo, queso, onion, sour cream, lime, and cilantro.
Supino Pizzeria
A massive, fold-worthy slices of pizza is right in Detroit at Supino Pizzeria. Along with well-known pizza pies, when you stop in here you must try their cannoli. It is absolutely amazing, just trust me. A fan favorite pizza is the Bismarck which comes as a red sauce pizza topped with mozzarella, prosciutto, and egg.
PizzaPapalis
PizzaPapalis offers three types of pies, but the customer favorite has always been the Chicago-style deep dish pizza. Light and flaky dough create the crust for the mouth-watering toppings to combine with. Make sure to plan ahead as these deep dish pizzas take up to 45 minutes to bake.
Mootz Pizzeria and Bar
Mootz Pizzeria and Bar is a downtown Detroit favorite, serving New York-style slices. If you want to be a chef yourself, grab a DIY pizza kit here to try out at home.
Grandma Bob's Pizza
Grandma Bob's Pizza located in Corktown is a cheesy edged Detroit-style pizza. This restaurant even serves boozy shakes and other unique yet crowd pleasing snacks such as vegan soft serve and more. Choose from creative toppings on your pizza like sausage and pistachio or the smoked chicken pita pizza with topped with kalamata olives and Greek feta dressing.
Sicily's Pizzeria & Subs
At Sicily's Pizzeria you can expect to find the classics like meat lovers and Hawaiian pizza, but alongside these mouthwatering options, Sicily's also has more creative options like the ranch-based Angry Bird with hot chicken, bacon, jalapenos, and mozzarella. Customers can also find items like cheesesteaks and sub sandwiches here.
PizzaPlex
PizzaPlex serves a certified Neapolitan pizza with the option for customers to choose from different styles of pie they would like. PizzaPlex also has take-home pizza kit options for those who want to build-their-own at home.
Chicago's Pizza
Sometimes the occasion calls for a high volume of dough layered with cheese, red sauce, and lots of meaty toppings. When that moment comes, don't look any further than Chicago's Pizza coming at you Windy City-style deep dish. Make sure to try some of the restaurant's creamy, spicy dipping sauce.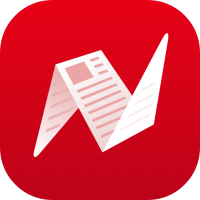 This is original content from NewsBreak's Creator Program. Join today to publish and share your own content.