If you need a passport, or looking to renew, here is what you must know.
Countries are now reopening across the globe and travel is, for the most part, back to how it used to be. If you're ready to burn those PTO days exploring an amazing location or sipping cocktails beachside, there is only one slight thing that could keep you from it: Passport approvals are curently experiencing major delays, like up to 18 weeks, delayed.
These delays don't look like they are easing up anytime soon. The State Department is currently flooded with applications with more coming in on the daily. Applications actually are so behind, they have a backlog of almost 2 milion.
The pandemic's disruptions is the source of the problem that has continued to have a ripple effect on all steps of the passport process.
The standard waiting period right now is around 18 weeks, allowing for twelve weeks of process and six weeks for mailing. You can opt for the expedited service—which will run you an extra $60—but even that is taking up to 12 weeks.
Even just getting an appointment can be tough. In-person appointments are reportedly available for life-or-death emergency services and urgent travel needs. The US is, however, accepting expired passports from Americans that are currently abroad through the end of the year.
Tips
Here are some tips for anyone planning a trip abroad, who may need a new passport or to renew an expired one:
· Apply early
If you know you need a passport, or to renew yours, start the process now. Don't wait another week or month. Try to give yourself more time than you know will be needed just to take the ease of off yourself. The department recommends applying at least six months ahead of time.
· Pay to expedite the process
For an extra $60, applicants can shave 6 weeks off their application period. The expedited process doesn't begin until the payment is processed so applicants should consider expediting as soon as possible. They can also pay $17.56 for faster shipping when the passport is mailed to the applicant.
· If your trip is an emergency, make an in-person appointment within 72 hours of the trip
Individuals experiencing a life-or-death need to travel — defined by the State Department as a situation where an immediate family member has died or is dying — can make an appointment within 72 hours of their trip if they have documentation such as a death certificate or official letter from a hospital.
For further passport information, click here.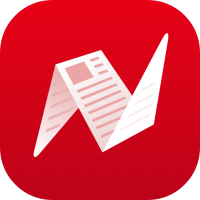 This is original content from NewsBreak's Creator Program. Join today to publish and share your own content.