A unique wellness experience is awaiting right in the heart of Chicago. Join featured yoga and mindfullness session in the immersive art installation, Immersive Van Gogh.
Grab a mat and take a 35-minute yoga class presented by CorePower Yoga. This experience is right inside of the "Immersive Van Gogh" exhibit, sponsored by Lifeway Foods, America's favorite kefir company. Get your body in sync with the music, lights and moving images within the high-tech show as you slow down for this class in a new setting. The classes take place early in the morning on Wednesdays, Saturdays and Sundays—before the exhibit opens to the general public.
Participants must remain six feet apart from one another and wear a face mask while in the space that includes 19 others. After you complete the class, you'll receive a Lifeway Kefir to enjoy and you also are invited to stay in the venue to take in the "Immersive Van Gogh" show without having to strike a warrior pose.
People of all fitness levels are welcome to enroll in the 35 minute yoga class. All classes take place within the multi-sensory and all-encompassing Immersive Van Gogh experience.  
Each workout is designed to challenge the body and inspire the mind. Each movement and pose is choreographed in harmony with the music, sounds, light, and moving images from Van Gogh's vast catalog of masterpieces.
Venue name: Lighthouse ArtSpace
Address: 108 W Germania Pl., Chicago
Price: $55
Event website: https://www.vangoghchicago.com/yoga-classes/
About Lifeway Foods, Inc.,
Lifeway Foods, Inc., which has been recognized as one of Forbes' Best Small Companies, is America's leading supplier of the probiotic, fermented beverage known as kefir. This company, in addition to its line of drinkable kefir, produces cheese and a ProBugs line for kids as well.
About CorePower Yoga
CorePower Yoga is sharing the transformative power of yoga with every mind, everybody, everywhere. CorePower teachers combine consistent, quality class formats with a supportive community and feel-good energy, on and off the mat. 
This yoga studio has over 200+ studios in 21 states and access to live streaming and on demand classes. Students can breathe, move and sweat together – whenever, wherever, and no matter what experience level you have.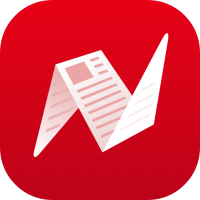 This is original content from NewsBreak's Creator Program. Join today to publish and share your own content.