Below, you'll find a roundup of a few unexpected experiences Michigan has to offer!
Eat A Pronto Pup in East Tawas
East Tawas is a beautiful destination full of shopping, ice cream beachside, hiking scenic trails along the shoreline, beautiful beaches, light houses, and Proto Pups. If you have never heard of Pronto Pup before, just know that it is something you definitely must to try out. A Pronto Pup is a surprisingly good hot dog deep fried in pancake batter. This amazing hot dog can be topped off with a swirl of ketchup, mustard, or if you're feeling extra adventurous, both!
Enjoy Hungarian Falls
A favorite local destination is Michigan's Hungarian Falls. Dover Creek roars over three sets of falls on its way to Torch Lake where these falls are just absolutely jaw dropping. There is a refreshing mist coming off the falls that makes one feel apart of nature here at this experience. The best time to visit these falls, located in Hubbell, Michigan, is in the spring when the water levels are the highest.
Feed the Giraffe's at Binder Park Zoo
Binder Park Zoo is an extremely fun zoo, for many reasons. One main one being that visitors can feed the multiple giraffes here. The open air train to Africa, is one of the ways to get around this park, making it easy to view so many animals including the free roaming peacocks. This option isn't just at any ole zoo. After a day at the zoo here in Battle Creek, be sure to expore the downtown area for dinner, shopping and activities.
Visit Award Winning Beaches in Saugatuck
The quaint lake town of Saugatuck, is a must add to your summer bucketlist. Saugatuck has so much to offer beyond its mesmorizing beaches and views. This town has Chain Ferry, Duck Boats, awesome beaches a riverwalk with ice cream and sand dune activities.
Explore Midland's Newest Adventures
Midland has quickly worked its way up to be at the top of the list of interesting places to visit in Michigan. This town is full of hidden adventure and things to do, that is worth the road trip, no matter where you live in Michigan. When in Midland, one must visit The Tridge which is a gorgeous bisecting bridge with biking and walking trails. Along with this adventure there is also Dow Gardens and Whiting Forest that is a great place to visit year round with its beautiful flowers, trails and events. The Whiting Forest actually has a new adventure, a canopy walk, which is actually the nation's longest canopy walk of 1,400 feet long and up to 40 feet above the ground. This walk includes features such as a playground, apple orchard, a cafe, and two pedestrian bridges.
#SummerBucketList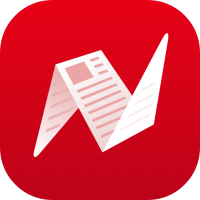 This is original content from NewsBreak's Creator Program. Join today to publish and share your own content.