Arts, Beats & Eats will be back on the streets of Royal Oak — and it's ditching a feature that will make for an even better festival.
The biggest Labor Day festival, known as Soaring Eagle Arts, Beats & Eats presented by Flagstar Bank, confirmed the event will return Sept. 3-6. Soaring Eagle Arts, Beats & Eats sets to bring people together and celebrate the end of summer with a great weekend full of art, culture, great food and entertainment.
This event happened last year, yet was taken virtual, with some drive-in events in 2020 due to the COVID-19 pandemic, so we are thrilled to be back this year as we return to normalcy. No more, drive-in concerts, as we are back and ready to be back to how the festival used to be as this event returns to full capacity this year.
This year's festival will look, sound and taste like the Arts, Beats & Eats that has been a familiar staple for years. This event has actually been apart of the Oakland County calendar since 1998. This year, there will be more than 200 national and local music acts on nine stages, along with many restaurants and food trucks, family attractions and a fine arts show. This festival is a must visit, as there is something for everyone here. The full lineup will be announced August 4.
Although mostly everything will be the same as in years prior to 2020, the ticket process is changing. For the first time since the fest's inception, patrons will now pay directly for food and drinks as the ticket system will no longer be in place. There will be no batch buying vouchers that would be then be exchanged for concessions. This will eliminate less touch points and there will only be one line to wait in instead of two.
While the event will be open at full capacity, show officials say they will post signs asking unvaccinated guests to wear masks and food and beverage staff will be required to wear masks while serving. There will also be additional cleaning protocols put into place, as well as additional hand sanitizing and washing stations.
The 24th annual Soaring Eagle Arts, Beats & Eats will be open 11 a.m. until 11 p.m. Friday, Sept. 3 through Sunday, Sept. 5; and 11 a.m. until 9:30 p.m. Monday, Sept. 6.
Cash and credit card transactions will be accepted at gate entrances. Admission pricing will be announced in conjunction with the Aug. 4 entertainment line-up.
About Downtown Royal Oak
Downtown Royal Oak is an award-winning, walkable community with huge variety of shopping and dining options, as well as professional services, galleries and theaters. With so many coffee shops, dessert oasis's, cute boutiques and nightlife, there is so much fun to have here at this downtown area.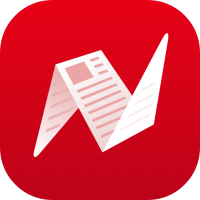 This is original content from NewsBreak's Creator Program. Join today to publish and share your own content.