Just imagine.. a Royal Oak fine-dining spot, the first eatery in the U.S. to use technology.
Omar Mitchell is going for the "wow" factor with his newest fine-dining restaurant, Imaginate, which opens July 15.
Although Mitchell was surely impressed how Detroiters kept him booked when he opened, Table No. 2, a white-tablecloth fine dining restaurant on Detroit's Avenue of Fashion; he decided to take a different route with his new restaurant. As a friend offered him a space below a nightclub in Royal Oak for his new restaurant location, Mitchell decided that the establishment should match that neighborhood which is when he decided to open Imaginat. Imaginate, is a "fun" but sleek, cutting-edge restaurant, that is opening its doors in the former home of Bistro 82, which closed in January 2020.
What sets Imaginate apart the most from the others, is the theatrical 3-D projection mapping at the 14-seat chef's table. The result: diners will see a thumb-size chef rustle up virtual steaks right on their plates. In the past, one may have seen large video projections onto buildings at events with large crowds. The concept, created by Belgian-based company Skullmapping, is now installed at restaurants in 50 cities worldwide, including Paris, Shanghai, Hong Kong, London, Berlin, and Brussels. The installation at Imaginate is actually the first in the United States.
Seating will be available at the chef's table show three times a night, with a five-course menu. This will go for $150 and a seven-course meal is offered at $175 per person. The creativity doesn't stop at the table though. You'll have tons to experience and taste here at this restaurant. Food in the main dining area even comes out with props. For example, a ribeye steak is served on a butcher's block with a protruding knife or fork; a plate of grouper or branzino is accompanied by a canoe; and small shrimp are served in an old-school popcorn machine.
The decor here first starts with all white tablecloths and details as you enter. Further decor includes LED lights, chandeliers, marble fixtures, and linen drapes that close to allow for privacy in the lounge areas. The linen drapes will really get visitors excited as you really don't see this options many other restaurants.
As for the menu, it is quite unique as appetizers and entrees include steaks, filet mignon, lobster, wagyu beef steak, and shaved truffles, with prices from $17 to $55. This is a Miami-influenced restaurant so there's also fish, and the experience here includes jazz and Latin music play in the background.
Mitchell stated that he is trying to be booked solid for 60 to 90 days out and in order to do just that, the service and atmosphere but be impeccable. It's an ambitious goal, but Mitchell's 70-seat Table No. 2 was packed as soon as it opened in 2019. Then, a city construction project designed to improve the walkways of the business district and add bike lanes immediately hurt business. Then, COVID-19 hit, adding another strain on the business.
Imaginate will be open six days a week, starting Thursday, July 15. Reservations for dinner are available on Open Table or by calling 248-633-8899.
Location: 401 S. Lafayette Ave., Royal Oak, MI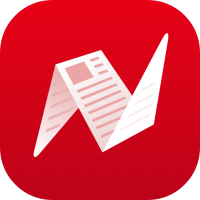 This is original content from NewsBreak's Creator Program. Join today to publish and share your own content.