Hard seltzers are the most recent trend of the beverage industry. If we thought hard seltzers were fun, wait and until you hear about the newest hard seltzer invention, Smooj. Smooj packs fruit into the fizz and creates a hard seltzer smoothie.
Hard seltzers are the star of the show in the beverage world recently as the revenue has rised from $500 million in 2018, to more than $4 billion in 2020.
Ann Arbor brewery, HOMES Brewery, has although changed the game as they upped the ante in 2020 by introducting a hard seltzer smoothie. By adding large amounts of legit fresh fruit to the crystal-clear alcohol base, this combination created a fun and new trend.
The team at HOMES Brewery created fruit-forward smoothie beers but never with a seltzer until recently. This cocktail actually was only developed because of the abundant amount of downtime during the pandemic, although the idea was talked about since 2019. The brewery has really differeniated themselves and may have started a trend you'll see popping up more and more among breweries.
Smooj seltzer, with a ABV of 5 percent is both dairy-free and gluten-free. HOMES Brewery offers two flavors including pina colada and strawberry banana.
In the Midwest, other states have also developed similar seltzers. Fair State Coop of Minneapolis offers a pineapple-orange-banana smoothie seltzer, and Phase Three Brewing Co. in Chicago created a peach-pineapple one.
With others following suit, owner, Kennedy, said that a new flavor is currently in an experimental trial. This new smoothie is a tropical vacation in a glass as it combines passionfruit, mango, guava, coconut, a bit of banana, and a very small amount of tangerine for acidity.
Smooj, is not only available in Ann Arbor, but also available in Philadelphia, New York, California, and Michigan. This hard seltzer smoothie will soon be available in Chicago as well. This new seltzer has even earned a spot for itself among the top rate breweries in the world on the beer ranking app, Untappd.
For more information on HOMES Brewery, visit their website here.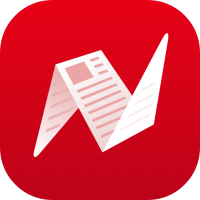 This is original content from NewsBreak's Creator Program. Join today to publish and share your own content.