A place where everybody is a winner is a place where miracles happen.
The North Metro Miracle League has some good news. After being closed for more than a year due to Covid-19, the nonprofit is gearing up to reopen its baseball season with a September 18 kickoff.
On that day, players will pick up their uniforms, meet coaches and teammates, and the Classic Glass Corvette Club will put on a parade.
The Atlanta-area nonprofit tested the waters this summer when it successfully opened Camp "Moe- Mentum," an inclusive camp concentrating on fitness and fun for campers with disabilities. Camp Moe-Mentum, along with other camps across the country, had been closed for too long because of the pandemic.
The venture was a success, and now The Miracle League is ready to swing into action with a great fall baseball season.
Health and Safety Come First
When I contacted John McLaughlin, the director and founder of the North Metro league, he said the 2019 program schedule will be replicated when health concerns allow, but safety is a major consideration. "We again have to look at the impact of the surge on our programs because most of our athletes and campers are more vulnerable to Covid," he said.
He admitted that it's been frustrating, but "Not just for us. The pandemic has been frustrating for everyone."
With that in mind, The Miracle League is proceeding cautiously but enthusiastically. And that's good to hear, because the nonprofit removes barriers that keep children with mental and physical disabilities off the baseball field.
Combining special accommodations and a crew of dedicated volunteers, Miracle League makes it possible for people to experience the joy so many others take for granted: being about to participate in one of America's favorite pastimes.
Turning a Dream into Reality
I first heard about the Miracle League when Mr. McLaughlin, a retired Delta airline pilot, shared his enthusiasm for the program with a Chamber of Commerce leadership team I was part of.
I was intrigued as he talked about his transformation and his journey.
He had been a bachelor with cool cars, leading the glamorous life of a pilot, regularly taking trips around the globe. But that lifestyle paled in comparison to the joy he felt at launching the North Metro Miracle League.
The idea came after he saw a television show about a girl with brittle bone disease in Conyers who had an opportunity to play ball. The story was so heartwarming that Mr. McLaughlin decided he needed to start a similar league in the north metro area.
He worked hard to turn his dream into reality by creating a place where everybody is a winner.
Since one of the main barriers arises from the natural grass fields used in conventional leagues, Miracle League teams play on a custom-designed, rubberized turf field that accommodates wheelchairs and other devices while helping prevent injuries.
The ball is pitched until each batter gets a hit, and while some players can swing with regular bats, others use soft nerf foam ones.
After hearing about the Miracle League, I decided to see for myself what it was all about and to view the culmination of Mr. McLaughlin's vision: a 2.6 million dollar adapted sports complex.
The artificial surface makes safety and ease of play a priority, but safety isn't the only issue. A unique part of the program is the Buddy System.
Volunteers are "Buddies"
Each athlete is provided with an able-bodied Buddy helper. Buddies help players do things they can't do for themselves, with the social aspects of the Buddy program an important part of the game.
Sitting on a cement wall flanking the field, I watched the flood of athletes pouring in, their good spirits and smiles adding to a general air of festivity.
Some participants rolled in motorized chairs propelled by means of a small button on the arm. Others were pushed along if they were unable to navigate their own wheelchairs.
The ball was pitched until each batter got a hit, and no one was called out. Everybody eventually made it past home base for a run.
Girls and boys had been recruited to run alongside the base runners, and coaches in the field made sure balls hit their way were turned over to the participants, who were then assisted with throws.
As I looked to my left, I noticed a covered dugout with mesh sides. A sign on the dugout said: "Marilyn's House: In loving memory of Marilyn Sweat, Miracle League coach."
The name struck a familiar chord. Marilyn had been a member of my church before succumbing to cancer the previous year. What I hadn't known was that she had volunteered with The Miracle League and left such a legacy, her days filled with giving and rich with life.
But that's what The Miracle League is all about: days filled with giving and rich with life.
A statement on the Miracle League website says, "Our players may not be able to run the bases or hit the ball as well as some of their peers, but they have an equal amount of love and determination to play baseball. We want to help them achieve that dream."
Even during the pandemic, The Miracle League never stopped dispensing the love and care that are hallmarks of the organization. John McLaughlin wrote on the nonprofit's Facebook Page:
"With the onset of the pandemic, all sports, day camps and social activities were suspended. As of mid-March 2020 we became a QRT, a Quick Response Team, ensuring the families were able to safely shelter in place and still have ready access to typical forms of support and new forms of support associated with Covid.
In April 2020 Fulton County entrusted us with significant six figure money to expand the mission of our QRT. With their support, and the support of generous friends, we were able to ensure Special Needs families had a roof over their head, food in the fridge, utilities paid and all critical meds required by the family for specific family members."
The Miracle League is possible because of the dream of its exuberant director and because of the support and generosity of the community.
From the Quick Response Team to Camp Moe-Mentum to summer baseball, they strive to fulfill their vision of supporting those with disabilities and their families.
People interested in participating, volunteering, or donating can go to the North Metro Miracle League Website.
All baseball games are played on Saturdays from 10 AM until 4 PM at North Park at 13450 Cogburn Road Alpharetta, GA 30004. If you drive past the North Park building and continue going, you can't miss the signs directing you to the Miracle League fields.
Mr. McLaughlin invited me to drop by on the 18th when they have their kickoff, so maybe I'll see you there.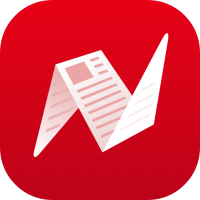 This is original content from NewsBreak's Creator Program. Join today to publish and share your own content.