Aviation Maintenance Technology has five different majors to choose from.
Greg Glover believes in the importance of what he does. "Repairing an airplane correctly could mean the difference between life and death," said the instructor of aviation at Georgia Northwestern Technical College. "The pilot and the passengers rely on the mechanic."
Our 15-year-old grandson, Nathan, had expressed an interest in airplanes, and Mr. Glover agreed to give us a tour of the Aviation Technology School just minutes from Nathan's house in Rome, Georgia.
Before visiting the campus, Jon Byrd, Executive Director of Aviation, told us the two-year Aviation Maintenance Technology program was approved and certified by the Federal Aviation Administration (FAA). He also emphasized the competitive admissions standards.
"We currently have approximately 70 students in our competitive pool list competing and waiting for one of the 24 seats for the next group of classes," Byrd explained. "The FAA allows us a maximum of 24 students every January (spring semester) and every even year in August for Fall semester."
Although space in the program is limited, Glover gave Nathan some tips on how to get accepted.
Previous college courses, aviation experience, and successful course completion of certain courses on the FAA safety website can contribute candidate "points," awarded to prospective students for accomplishments.
"I highly recommend taking any courses you can on the FAA website," Glover said.
Nathan, undeterred by the rigorous acceptance standards, wondered what programs of study the college offers.
It turns out there are several to choose from: There is the Aviation Maintenance Technology Degree, Aviation Maintenance Technology Diploma, Aviation Maintenance Technician, Aviation Maintenance Technician Airframe, and Aviation Maintenance Technician Power Plant.
Classroom instruction is vital, Glover said, because every repair job must be thoroughly referenced. In other words, airplane mechanics aren't allowed to repair airplanes without being able to explain, step by step, what process they followed. Sticking to FAA safety standards and instructional books are important aspects of the repair process. The mechanic can't just wing it!
Along with classroom instruction, students spend a large amount of time in the lab performing hands on repairs.
This is what interested Nathan the most. He enjoys helping his dad repair cars and other equipment around their farm, so the idea of working on an airplane appealed to him.
Another thing that interested him was the welding room. "There aren't many people who specialize in welding, so they are hard to find. If you become proficient at welding, you'll be in high demand," Glover said.
The aviation instructor emphasized that although the course work is challenging, "We aren't here to fail people. If a student gives 100%, we give 100%."
One concern is costs, since Nathan's parents have told their five children that scholarships will be essential of they want to pay for college.
The median cost of an education at GNTC Aviation Maintenance Technology is $15,000.
The Hope Grant, awarded to qualifying students who choose a technical college, can help offset some of the costs.
The toolbox, essential for any aviation student, costs about $3600. But Glover, describing the toolbox as a "career investment," told us about a graduate of the college who took his toolbox with him on his first interview. His prospective employer was so impressed that he hired the aviation graduate on the spot.
Most students earn a starting salary of $25 to $28 an hour their first year out of aviation school, which is a good return on the educational investment. With so many aviation mechanics reaching retirement age, there is a high demand for people to work on airplanes, so job prospects are good.
The job can get unusual, though. "The most challenging repair job we ever had was repairing a helicopter on top of Grady Hospital," Glover said.
The helicopter had airlifted a patient to Grady, but something happened when the helicopter was supposed to take off again. It was unable to get off the building, so had to be repaired on top of the building.
Once a student is selected for the program, they will be required to attend both the college's new student orientation and the Aviation Maintenance Technology Program Familiarization (ProFam) events. Each student must attend both events or risk forfeiting their seat to the next highest scoring person on the competitive pool list.
Students are required to purchase appropriate textbooks, the FAA-approved, required hand tools kid, and pay a uniform rental fee for each of the six semesters of the program.
For students who share Nathan's concern about costs, there is always the possibility of a scholarship.
To assist in earning her second academic degree, Georgia Northwestern Technical College (GNTC) Aviation Maintenance Technology major Stephanie Tarbous received the $5,000 Delta Air Lines Aircraft Maintenance Technology Scholarship, to pay for her education.
"The money is out there, you just have to apply for it," said Tarbous, a resident of Rome. "You might think you don't have a good enough story to receive a scholarship, but if you show passion for your field it really helps."
The Georgia Northwestern Technical College Foundation Scholarship of $500 is available for outstanding students with financial needs who are enrolled in any program of study leading to a certificate, diploma, or associate degree.
Paying for college might seem daunting, but as Glover is quick to point out, it's an investment in your future, and GNTC is much less expensive than four-year universities with liberal arts degrees.
An aviation mechanic, especially a good one, will always be in demand.
Discovering this FAA-certified technical college in Rome Georgia at the Richard B. Russell airport was like discovering a hidden educational gem. We were unaware of its existence until we starting investigating aviation schools.
If your teen is interested in a career that involves airplanes, you might want to schedule an interview. It could be an option worth exploring. The campus is located at the Richard B. Russell Airport, 127 Capitoline Drive N.E., Rome, Georgia.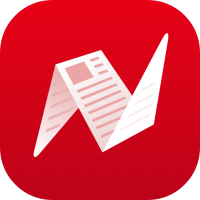 This is original content from NewsBreak's Creator Program. Join today to publish and share your own content.